---
Get your glow on with the hollywood Glow Series
---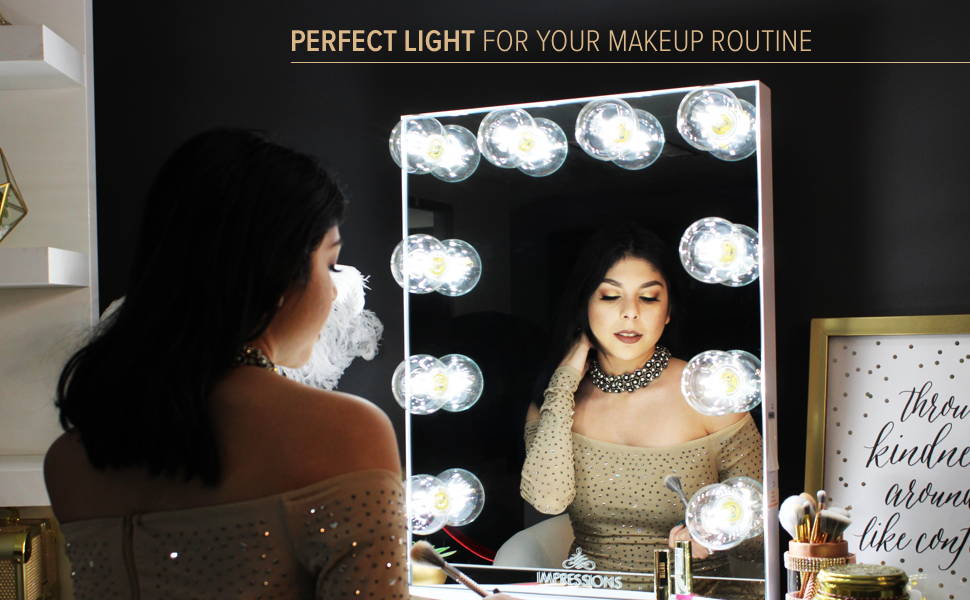 ---
It is no surprise that the iconic and undeniably stunning Hollywood Glow Series created by Impressions Vanity is the number one makeup, vanity mirror choice for endless makeup enthusiasts, makeup professionals and celebrities around the world!
From Beyonce to Lady Gaga, you better believe it – their glam room has this gem of a mirror featured on their vanity table.
What makes this specific series so special you may ask?
Continue reading to snatch all the secrets!
Historically, most full vanity mirrors featured a thick frame – Impressions Vanity was the trailblazer in designing a vanity mirror without the traditional frame. This frameless styled mirror quickly caught on by millions and instantly became a fan favorite.
The trendy and modern design is not all that people gravitate towards, this series of mirrors entails endless features that are hard to resist. All features are designed to be user-friendly and effortless.
Features include: LED lighting, adjustable brightness, and a full mirrored surface area. Most vanity mirrors in the series DO have the option of adding Bluetooth. The Bluetooth feature allows you to listen your favorite songs and speak on the phone with your best gal pals while getting ready for your day.
The Hollywood Glow Series includes 8 different styles: Luxe, Crystal, Glow Original, Floor Length, Glow Pro, Glow Plus, Glow XL, Glow Lite, Panoramic, and the Trifold.
Out of all the breathtaking vanity mirrors two are hands down the most commonly purchased.
These two would be the Hollywood Glow Pro and the Hollywood Glow Plus. The mere difference between these two is the sizing. The Glow Pro is larger in size carrying 15 bulbs while the Glow Plus is smaller is size carrying 12 bulbs – this is great for whatever sizing works best for you and your homes spacing.
When it comes to selecting bulbs for your gorgeous new vanity mirror, you have the option of selecting incandescent or LED bulb. Incandescent is warmer in appearance while LED is cooler. In terms of style of bulbs, you again, have two options; frosted or clear. The frosted and clear look of the bulb is offered for either the incandescent or LED bulbs. The incandescent bulbs do come free of charge with your Glow mirror if you're looking for an upgrade and a longer lasting bulb, (not to mention that also is energy saving) the LED bulb is the for you!
Every glamourous glam gal deserves a gorgeous glam room. Make sure to create the Glam Room you deserve with one of Impressions Vanity's Hollywood Glow Series Vanity Mirrors.
Slay girl, slay!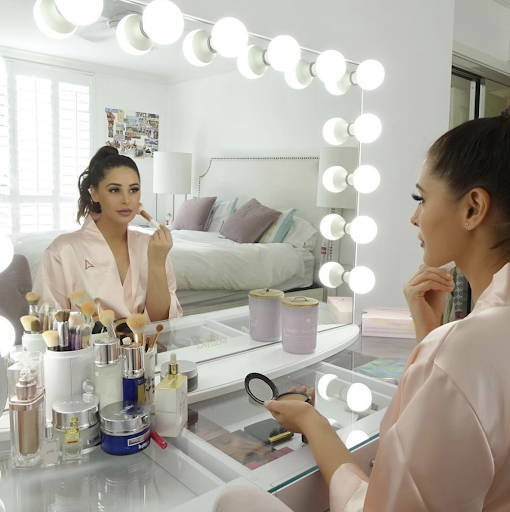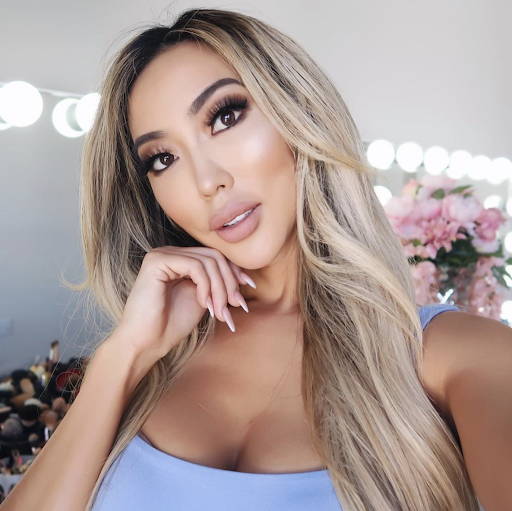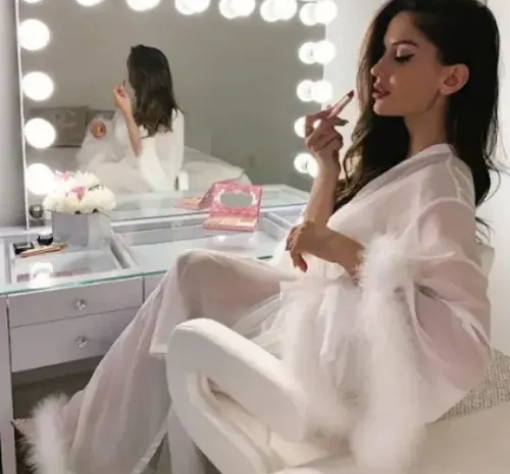 ---