---
Update your wardrobe space this season with these tips and tricks to create the closet of your dreams.
---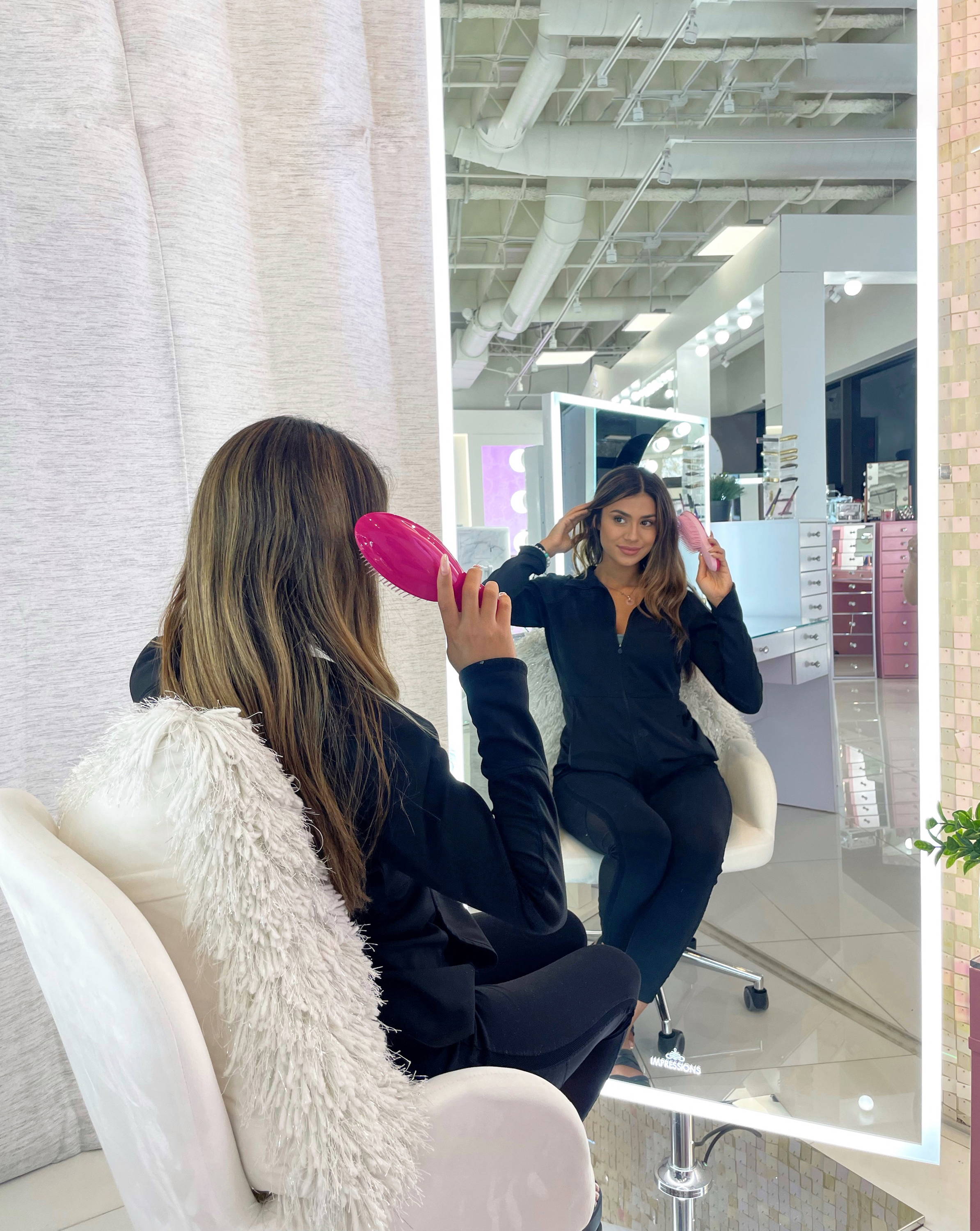 Closet Design
When it comes to closet design, going with neutral bright tones and excellent bright lighting is the way to go. Using shades of white will help to brighten up the space giving the appearance of a more open and larger space. Bright neutral colors work even better when paired with great lighting. Make a grand statement with the Duchess Full-Length Vanity Mirror! The Duchess will not only brighten up your space with brilliant studio lighting, it will also reflect any other light sources in that space, making a room immediately feel more spacious and grandiose.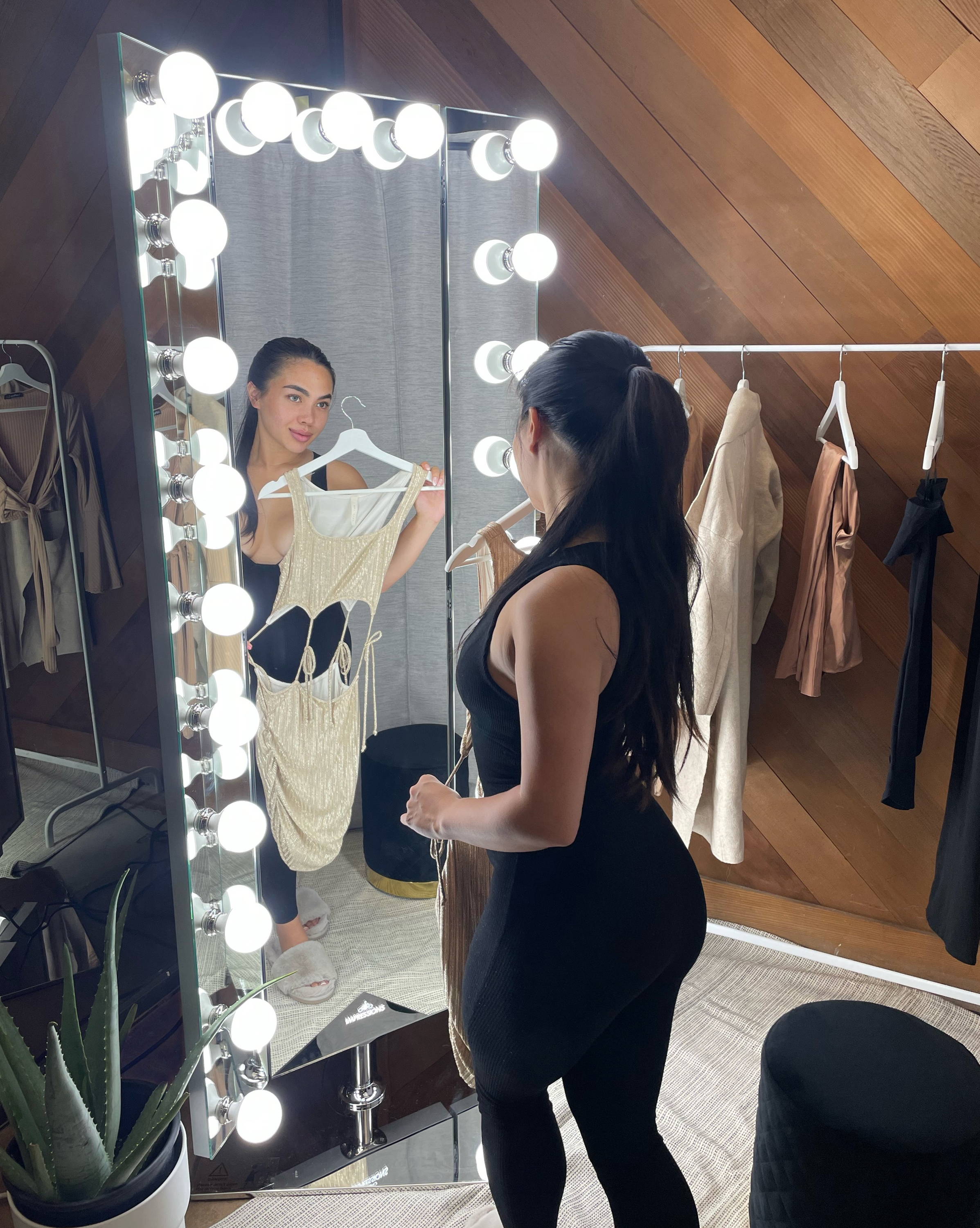 Small Spaces
One of the most common complaints about closets is the lack of space. One trick to create more space is to add a freestanding clothing rack, as the one seen above. A good mirror in your wardrobe area is definitely not to be forgotten. The Trifecta Full-Length Vanity Mirror adds glamor, warmth, and luxury to any sized space. The trifold panels help this large full length mirror fit into compact spaces perfectly. Works great as a corner mirror, when you want to maximize your space with more room for a bigger wardrobe.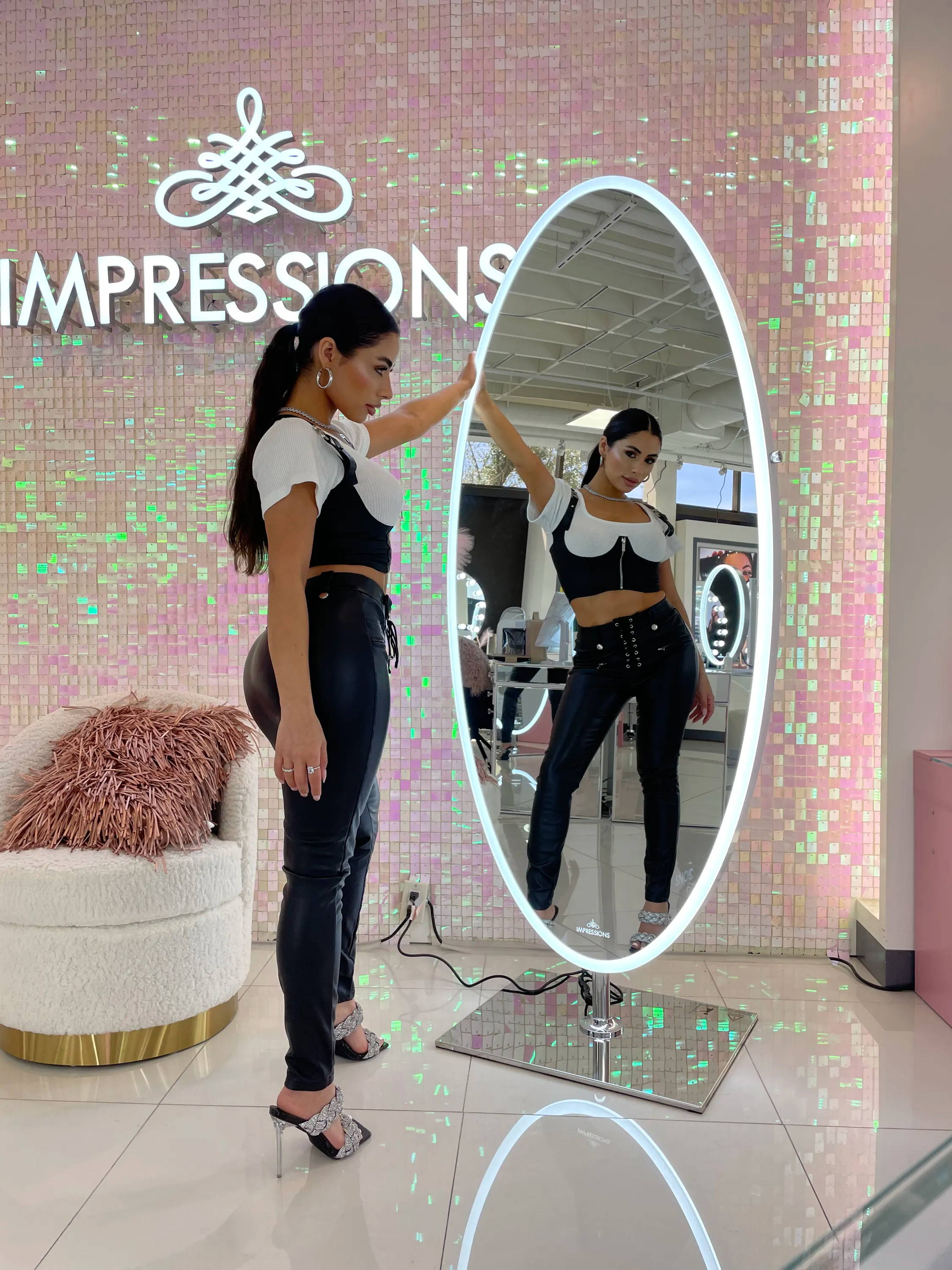 A Fashionistas Dream
The perfect mirror for a fashionista is here! The Couture Full-Length Vanity Mirror is what fashion dreams are made of. The large amount of mirror space you get here on this 6 foot tall mirror is ideal when dressing for any occasion. The unique shape and ultra bright lighting strip give this mirror a modern and chic look, for the best selfies all year long.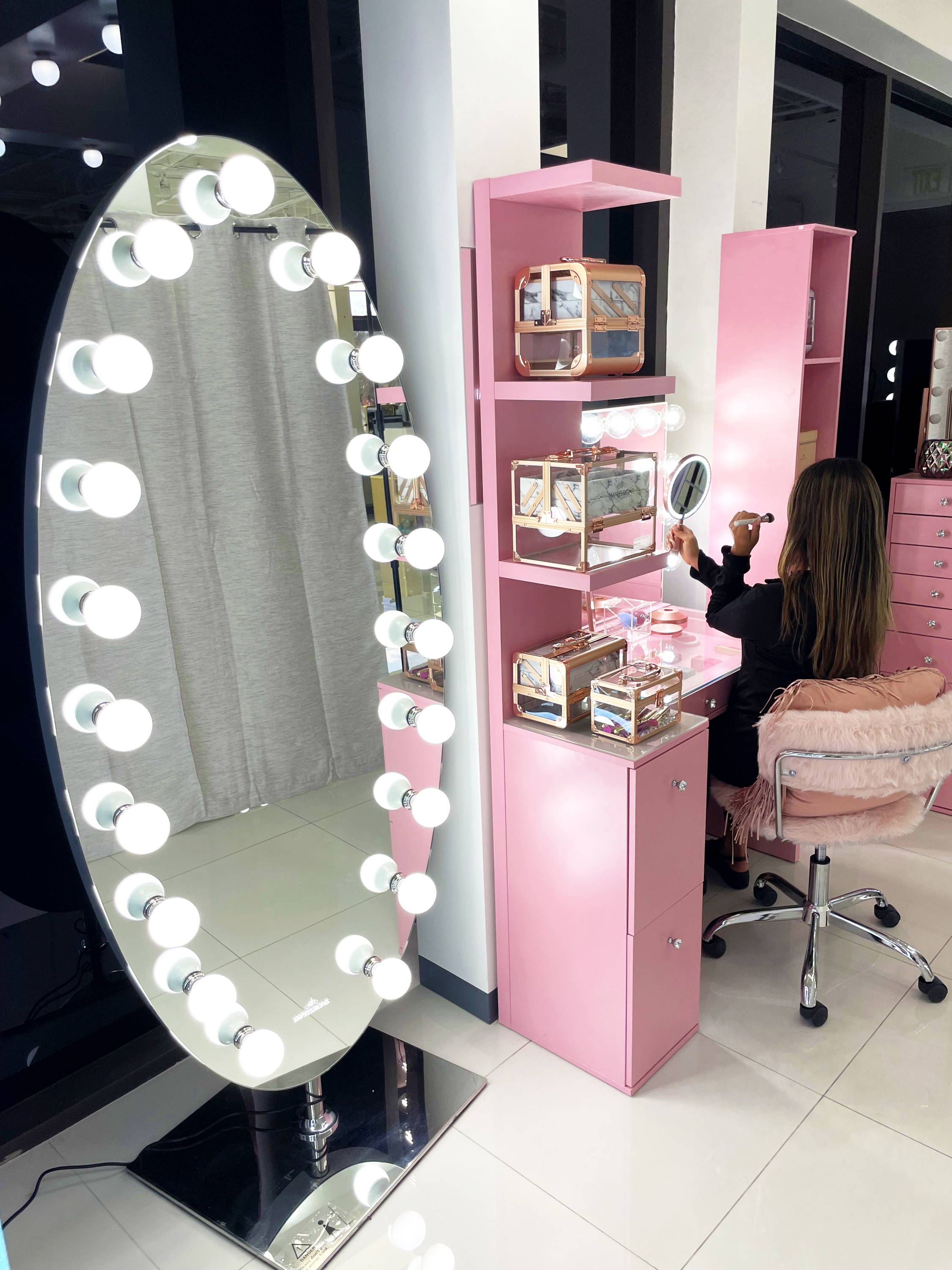 The Organized Queen
For the girl who likes everything perfectly in order the Heiress Full-Length Vanity Mirror is for you. Get every detail neatly in a row, including your mirror lighting design. The modern and sleek design of this mirror, including the 19 bright LED bulbs fall in line with the rest of the organized queen's closet aesthetic. For an extra organization tip, add one or several of the Slaystation Natalie Column with Drawers (available in white, pink or black) to your closet for extra sorting space, for either folding clothes or displaying your favorite items.
---
For more details on our new full-length mirrors and all other vanity essentials, visit us at www.ImpressionsVanity.com
To stay up-to-date with Impressions Vanity, make sure to stay tuned at The Vanity Blog and follow us @impressionsvanity.
---
WRITTEN BY MARINA CRABTREE