---
NEW DISNEY COLLECTIBLE MUST HAVE ITEMS  

---
Impressions Vanity is beaming with excitement over the release of our most enchanting mirror yet. Impressions Vanity in collaboration with Disney adds a whimsical novelty mirror to the collection. All Disney collectors should have their eyes on this item. The Cinderella Vanity Mirror is the highlight of Impressions Vanity's Disney collection.
---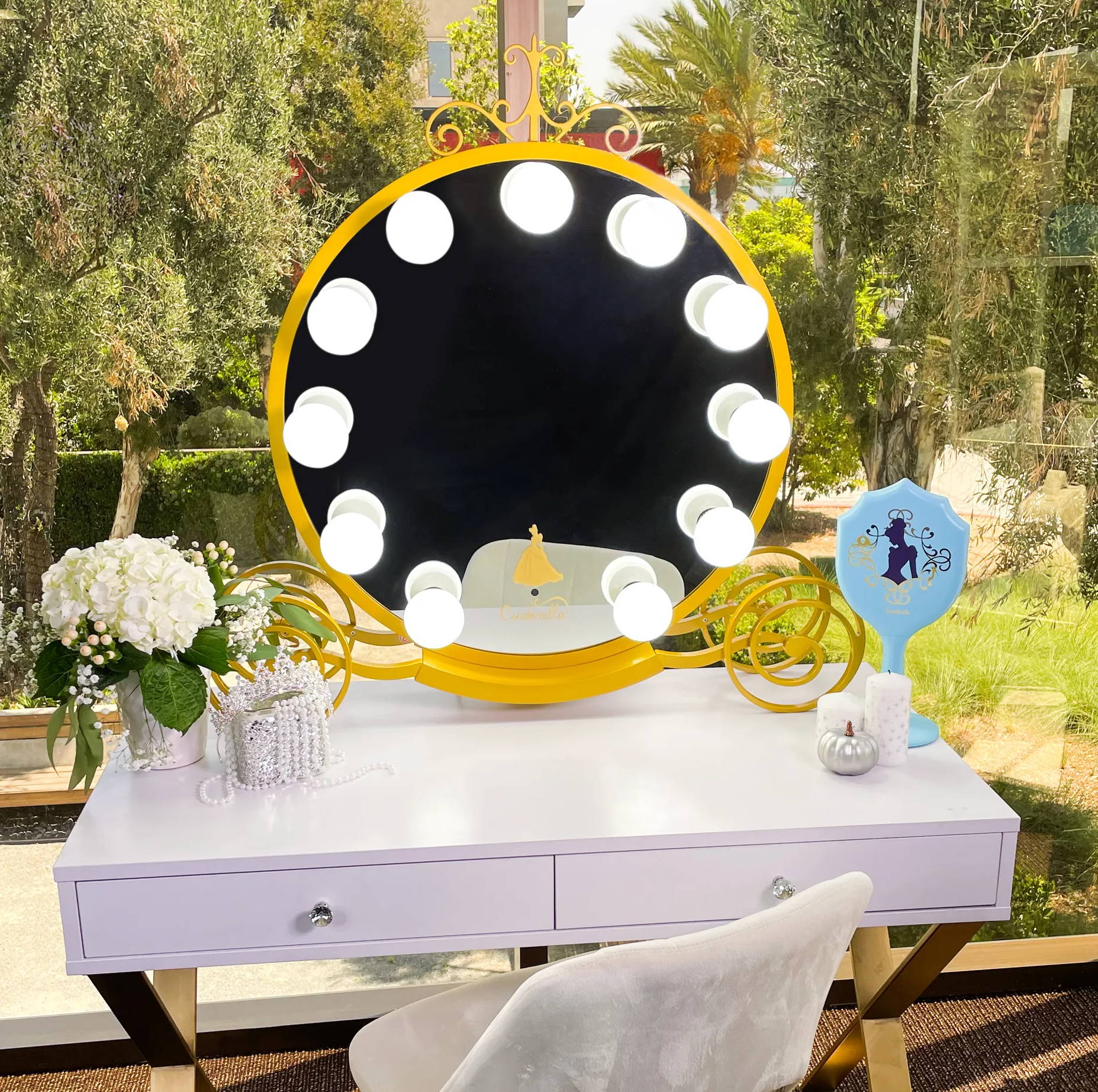 This is a never seen before vanity mirror design of Cinderella's infamous Pumpkin Carriage. Plated with a beautiful bright gold metal finish, eleven large LED bulbs encapsulate the front of the large high-quality mirror. Featuring a whimsical motion sensor light switch; simply wave your hand in front of the mirror to switch from on/off, or to dimmed lighting.

Enchant your home with this magical Disney's Cinderella themed vanity mirror.
---
DISNEY MAKEUP CARRY CASES

Attention all disney fans  
Now introducing a new style of makeup carry cases perfect for travel.

This Collection features six custom Disney designs featuring all the Disney Princess' as well as our favorite sweethearts Mickey and Minnie.
Planning a disney destination gateaway?
Every case features two carrying style, an adjustable strap to carry on your shoulders or strap it to your luggage handle with the trolley sleeve; to help you "Bibbidi Bobbidi Boo" yourself everywhere you go.
gizmos a-plenty?
The cases feature 10 brush pockets to carry all of your beauty gadgets and gizmos a-plenty. Complemented by gold, rose gold or silver accents, fit for a true princess.

 
Beauty essetials on the go
This collection is designed with movable spacers to custom fit all your beauty essentials. Providing durable and sturdy protection, keeping all of your essentials safe on your next Disney destination vacay.
---
---