---
INTRODUCING IMPRESSIONS
VANITY'S STARLIGHT SERIES
---
Feel like a star with our new Starlight Mirror Collection for a timeless classic Hollywood style that will fit any decor. If you are looking for a modern and bold statement piece for your home, look no further than our Starlight series. These mirrors bring the "wow-factor" to any glam room with its sleek and modern design. Available in Silver, White, Gold and Rose Gold, each infused with glitter embedded metals.
The collection includes the Starlight Plus Vanity Mirror, Starlight Pro Vanity Mirror,
Starlight Full-Length Vanity Mirror, and Starlight Wide Vanity Mirror.
---
Light up your beauty space with our Starlight Plus Vanity Mirror for a classic vanity experience! This mirror provides perfect lighting for makeup applications, taking selfies or chatting on zoom calls.
With brilliant LED bulbs and its eye catching wide frame, this mirror is the ideal statement piece for any glam room. It comes with a magnetic 5x magnified mirror and Bluetooth Speakers that lets you pair your device for audio streaming. Encased in a robust aluminum body, this mirror can easily be wall-mounted or attached to the included base for tabletop use.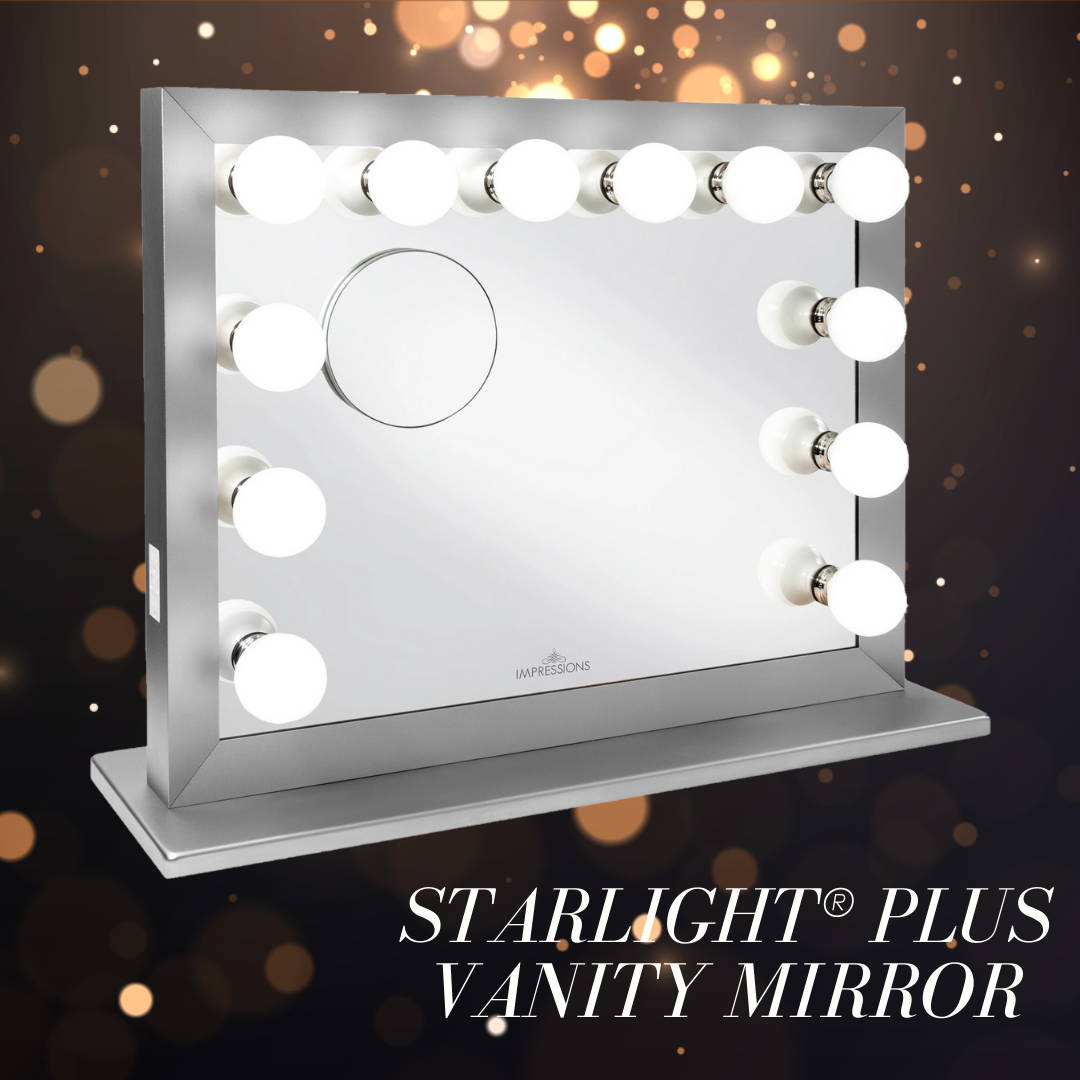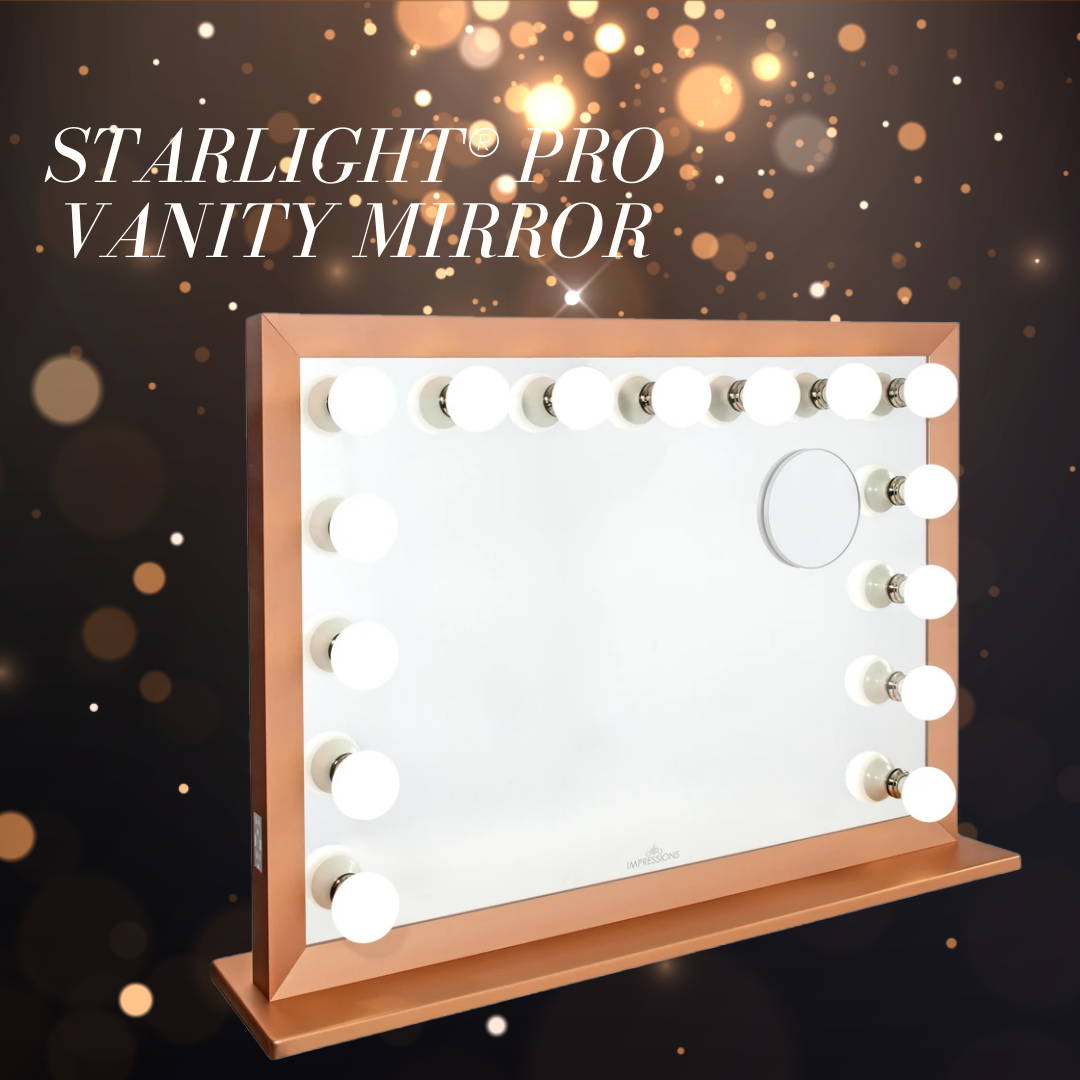 Our Starlight Pro Vanity Mirror is packed with standard premium features including the dimmer power switch and dual accessory power outlets in a light metal body. It also comes with a detachable base designed and convenient mounting slots for both tabletop and wall mounted setups.
The Starlight Pro features wireless Bluetooth Speaker lets you pair the Bluetooth to the mirror and lets you adjust volume.
With a durable metal frame, this bold and brilliant mirror brings a stunning style to any home. The Impressions Vanity Starlight Wide Vanity Mirror can be easily wall mounted creating an illusion of a larger space for your home. Designed for both portrait and horizontal orientation. Compliment your space and achieve your desired ambiance with its dimmable lighting.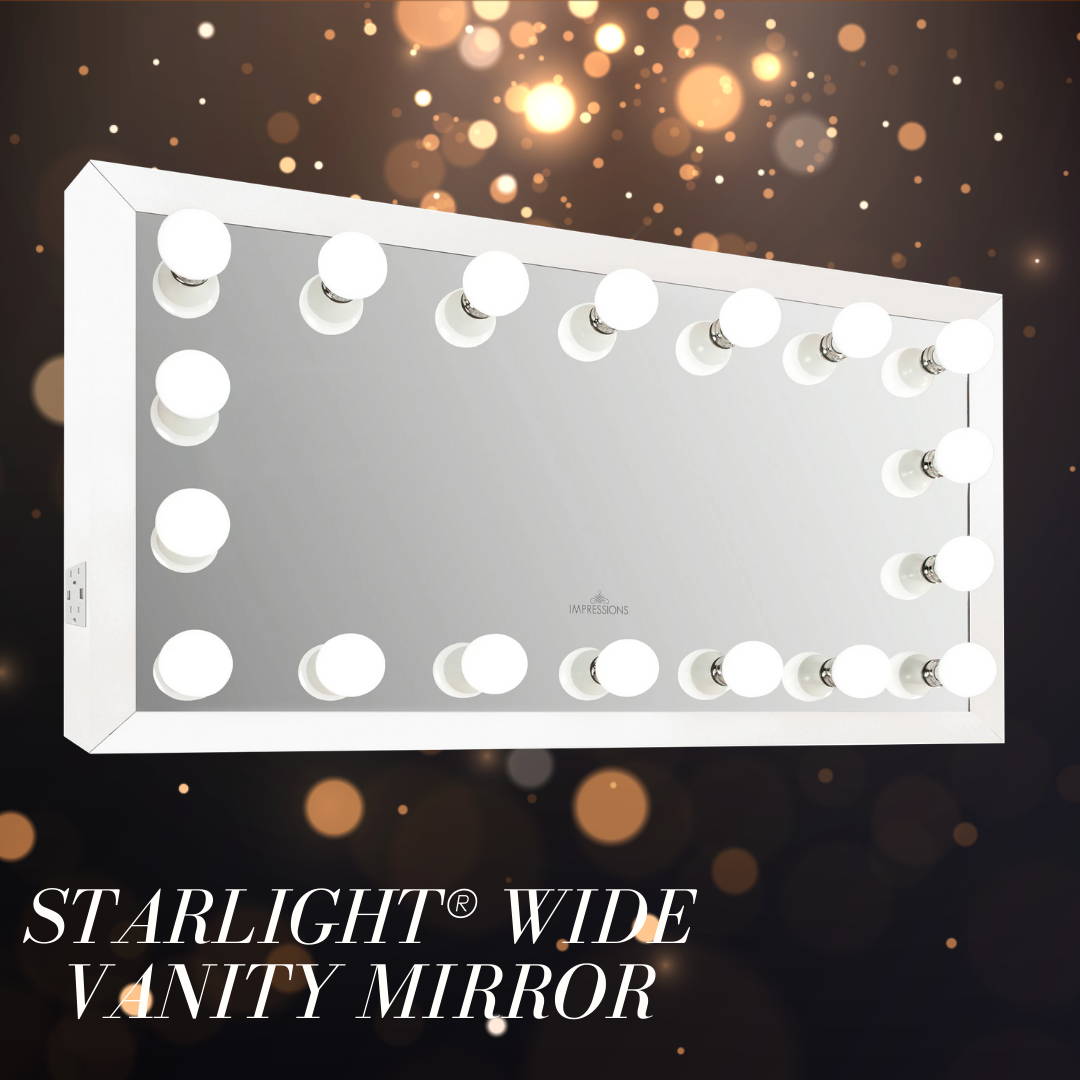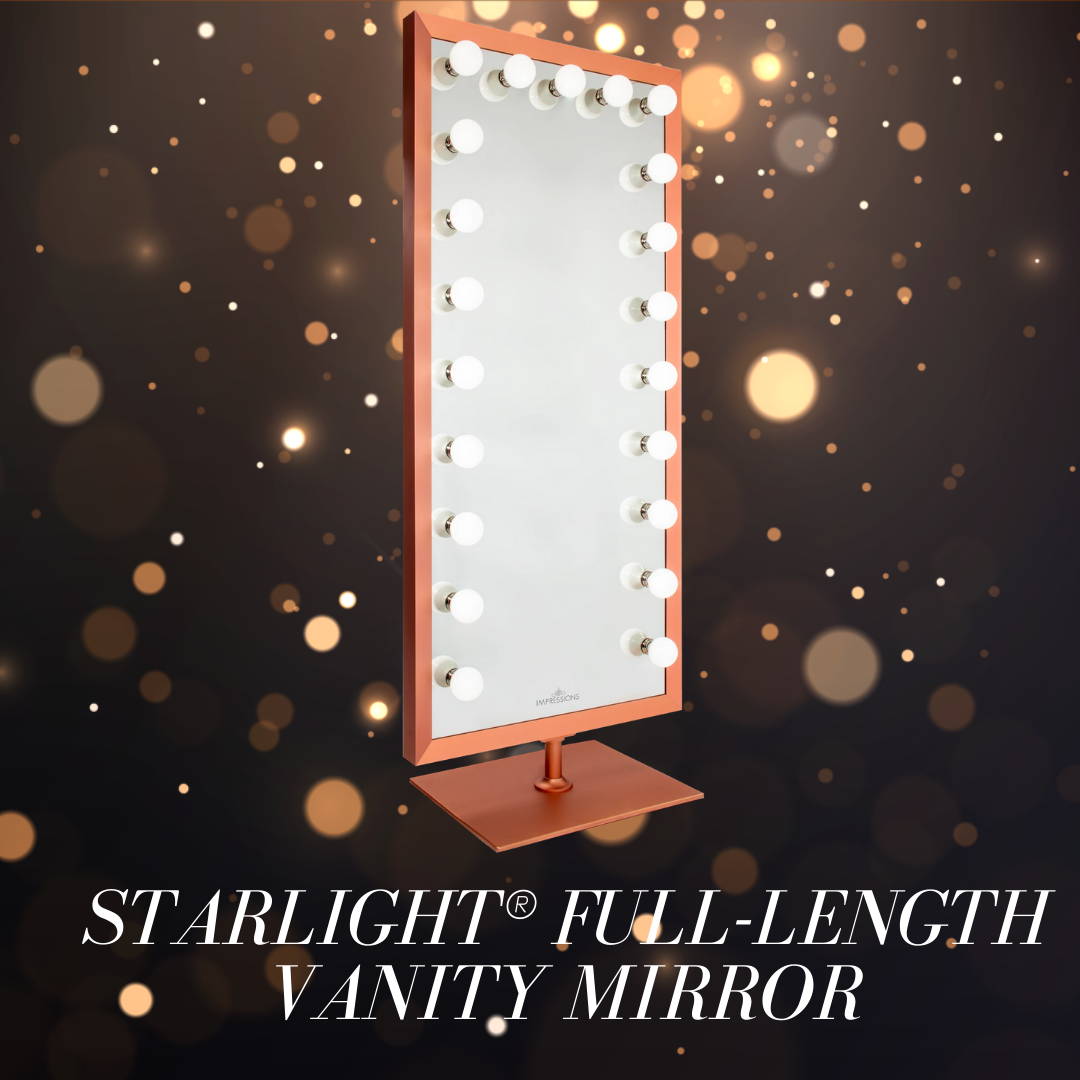 The new Starlight Full Length Mirror features a bold and high-grade, thick metal frame with a detachable base. Included 21 LED bulbs that are beautifully placed within the 82.5 inch mirror to ensure even lighting in any room.
Achieve optimal lighting with energy-efficient, dimmable daylight bulbs that stay cool and have an average lifespan of 25,000 hours.
---
Take home the ultimate Hollywood backstage experience and bring out your inner glamorous
celebrity on the daily with the amazing Impressions Vanity Starlight collection.
For more details on the Starlight Mirror collection, and all other vanity essentials, visit us at www.ImpressionsVanity.com.
To stay up-to-date on the latest launches, make sure to stay tuned at The Vanity Blog and follow us @impressionsvanity.
---