---
THE SWEETEST ADDITION TO IMPRESSIONS VANITY'S HELLO KITTY COLLECTION

---
Calling all Hello Kitty fans! Our favorite gal pal is back to serve you some cuteness overload. Get ready to illuminate your space with our newest app controlled wall mirror adorned with the iconic Hello Kitty silhouette. Your younger self will positively die with envy and your adult self will thank you for having this mirror in your life. Clearly, it's the bow on top and a colorful addition to this supercute nostalgic collection.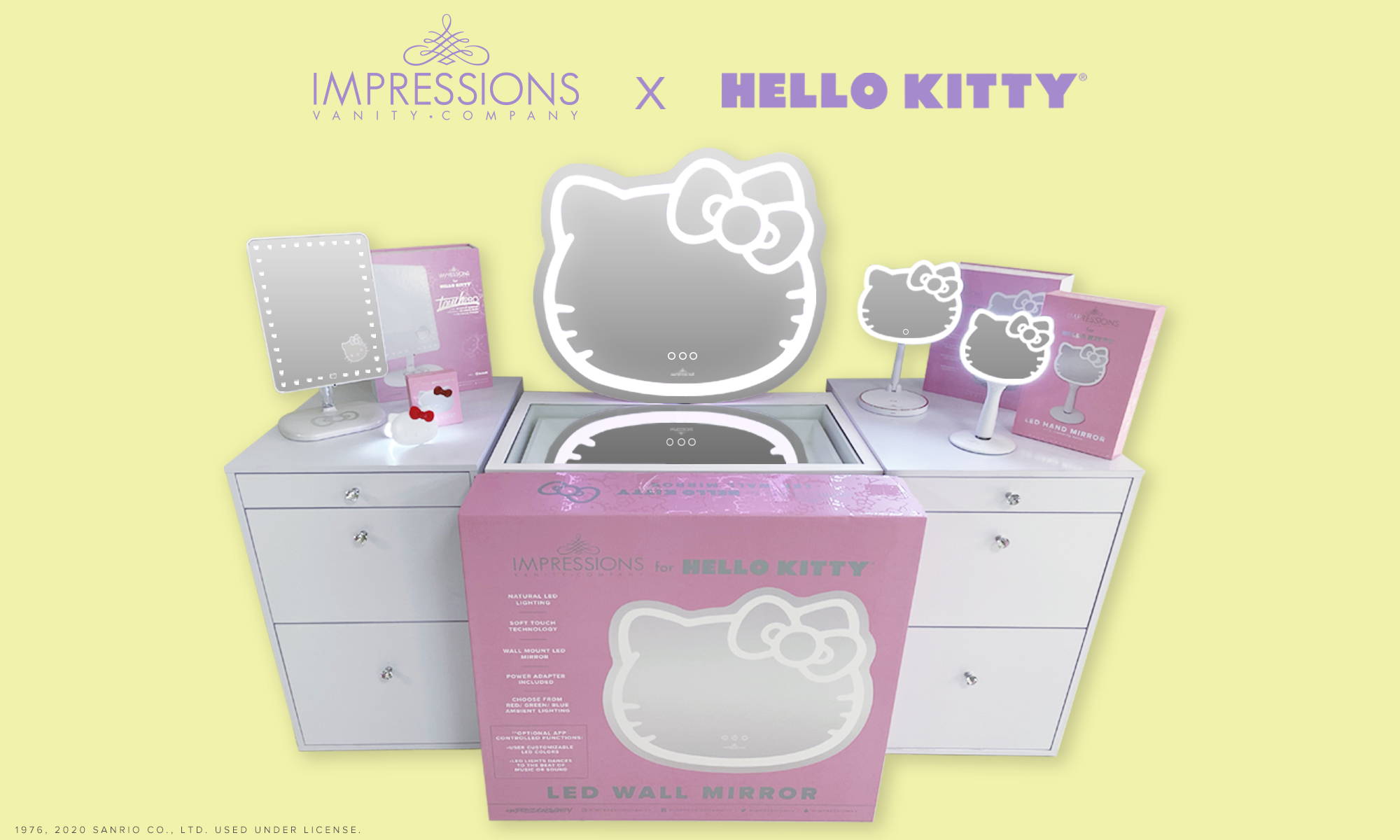 ---
Say hello to your new best friend -- the Hello Kitty Smart WiFi LED Wall Mirror! This adorable mirror can change colors, speeds of light, adjusts brightness and of course, offers natural lighting with dimming options, through the use of your phone. Simply download the new "Impressions Glow" app to be transported to a magical place.

JOIN US ON THIS INSANELY CUTE ADVENTURE TO LEARN HOW TO CONNECT AND USE YOUR HELLO KITTY MIRROR WITH THE APP (OR WITHOUT)

First you'll want to download the app. To do so, scan the QR code located on your instruction manual or search "Impressions Glow" in the app store. Open the app to automatically connect your device with the Hello Kitty mirror.
Once in the app, you'll be surprised with additional features and customizable functions available only with the Impressions Glow app. Fall in love with the endless color options, personal alarm clock, microphone controlled lighting and our absolute favorite, LED lights that dance to the beat of the music. Your beauty routine just got a lot more exciting!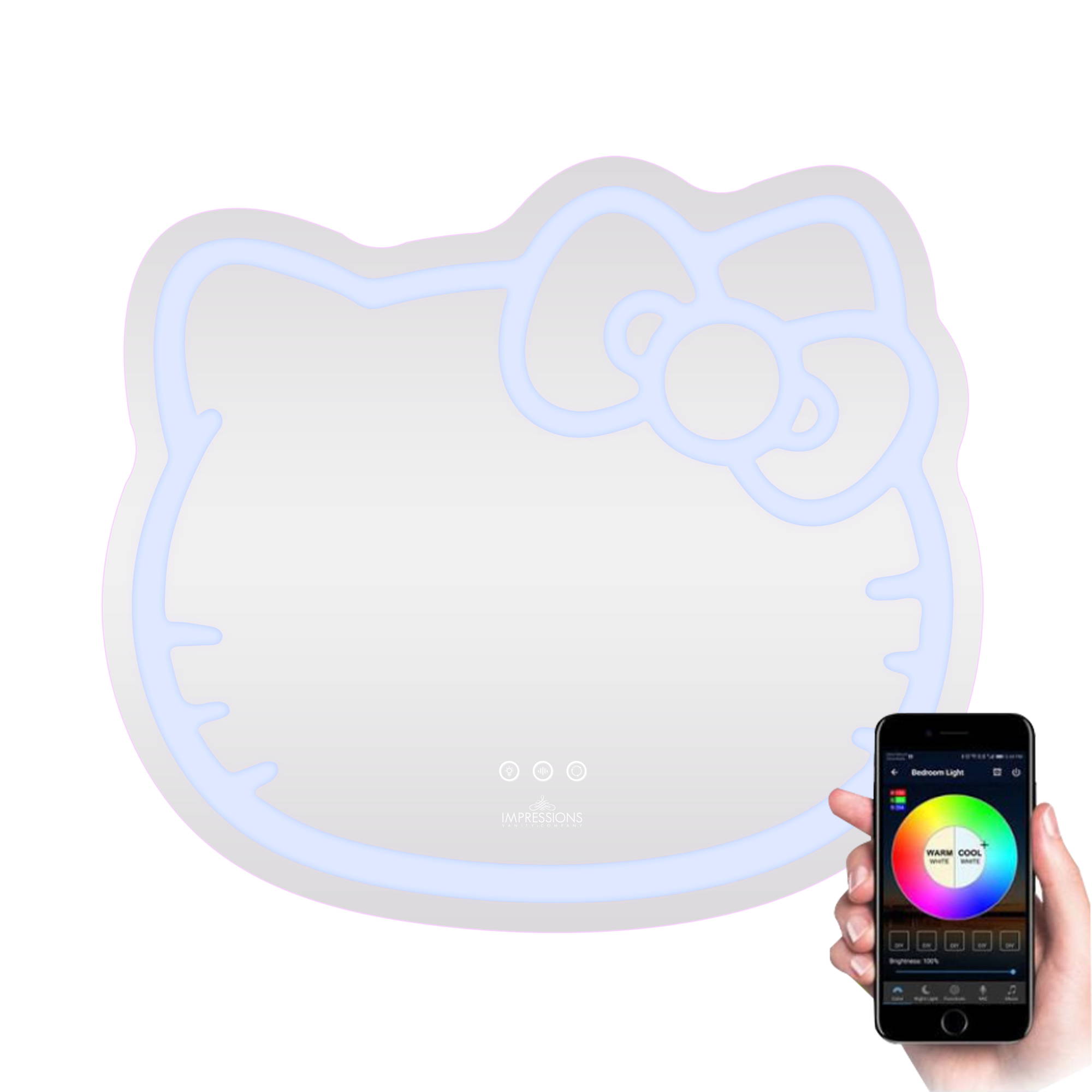 ---
When not using the app, get glam with the touch sensors to manually control the lighting. The three touch sensors on the front of the mirror will light up blue when connected to a power source.
Natural light sensor: Tap to turn on natural lighting. Press and hold to adjust brightness. Tap again to turn off natural lighting.
Automatic mode sensor: Tap to turn on lighting, the lighting changes colors gradually and automatically. Press and hold to adjust brightness.
Red, green or blue color lighting change sensor: Tap to alternate from red, green or blue lighting. Press and hold to adjust brightness.
---
For more details on the Hello Kitty mirror, and all other vanity essentials, visit us at www.ImpressionsVanity.com.
To stay up-to-date on other future events, make sure to stay tuned at The Vanity Blog and follow us @impressionsvanity.
---