---
3 WAYS TO TREAT YOUR
MIND, BODY, AND SOUL

---
spend some time on yourself
We all need to show ourselves some love every once in a while, what better way to do so, than focusing on self-care? There are endless ways to splurge, whether that's relaxing by watching your favorite movie marathon or giving yourself a spa-day. Impressions Vanity is here to remind you to pamper yourself!
---
THE ULTIMATE

SKINCARE ROUTINE
Put on a face mask and unwind, you deserve it!
Indulge in an at-home facial with all of your favorite items that make your skin radiate with the Slaycube Makeup Travel Case. With it's portability and compact design, it's the perfect size to hold everything you need!
The Slaycube has everything you need and more to set up your facial station anywhere from your bathroom
to the couch - a major plus!

Meeting in a virtual call is the best way to connect with your loved ones! Pop on your favorite gloss and glam with the Hollywood Glow XL Mirror.
Give yourself an extra glow with the LED lighting to make sure the webcam catches you in the best light!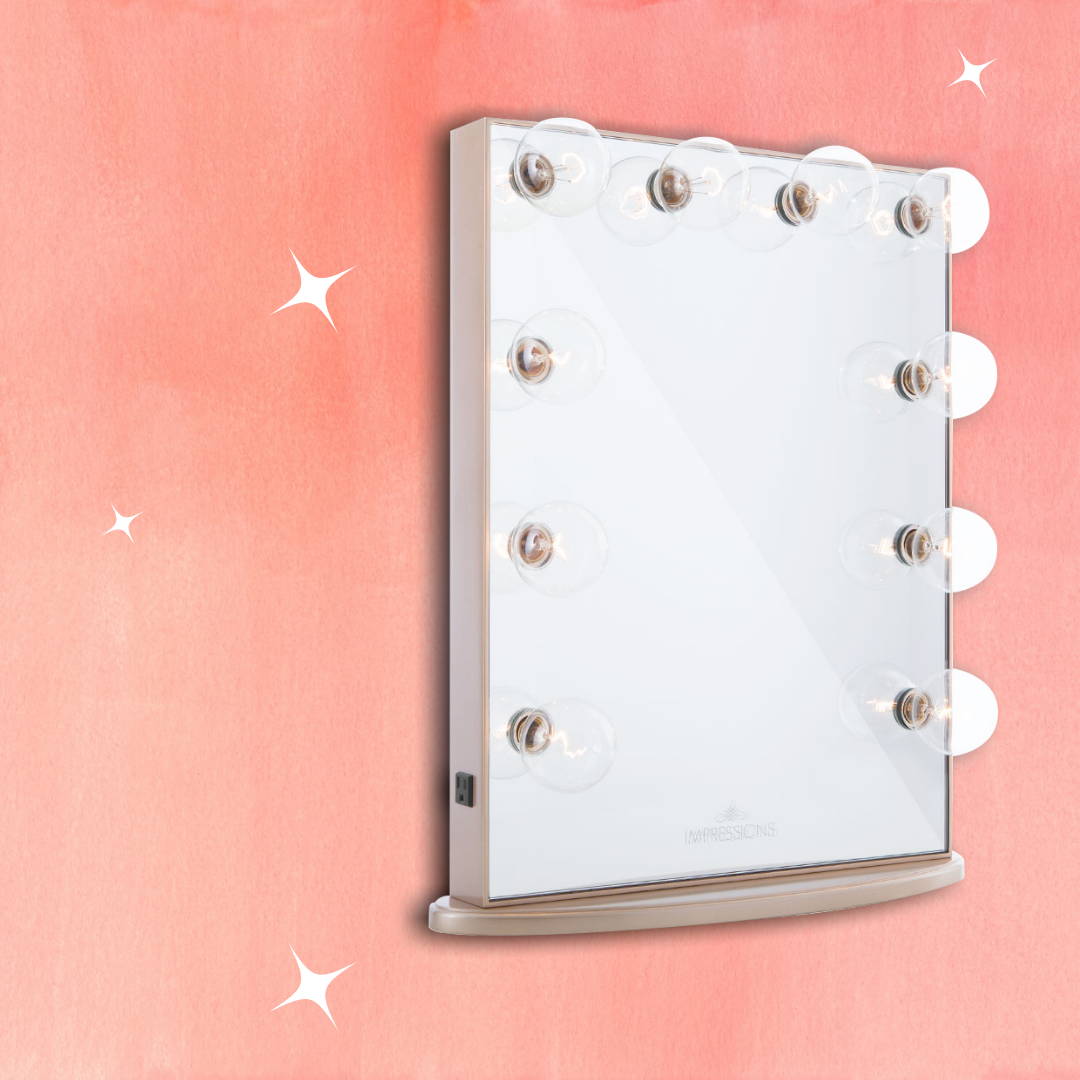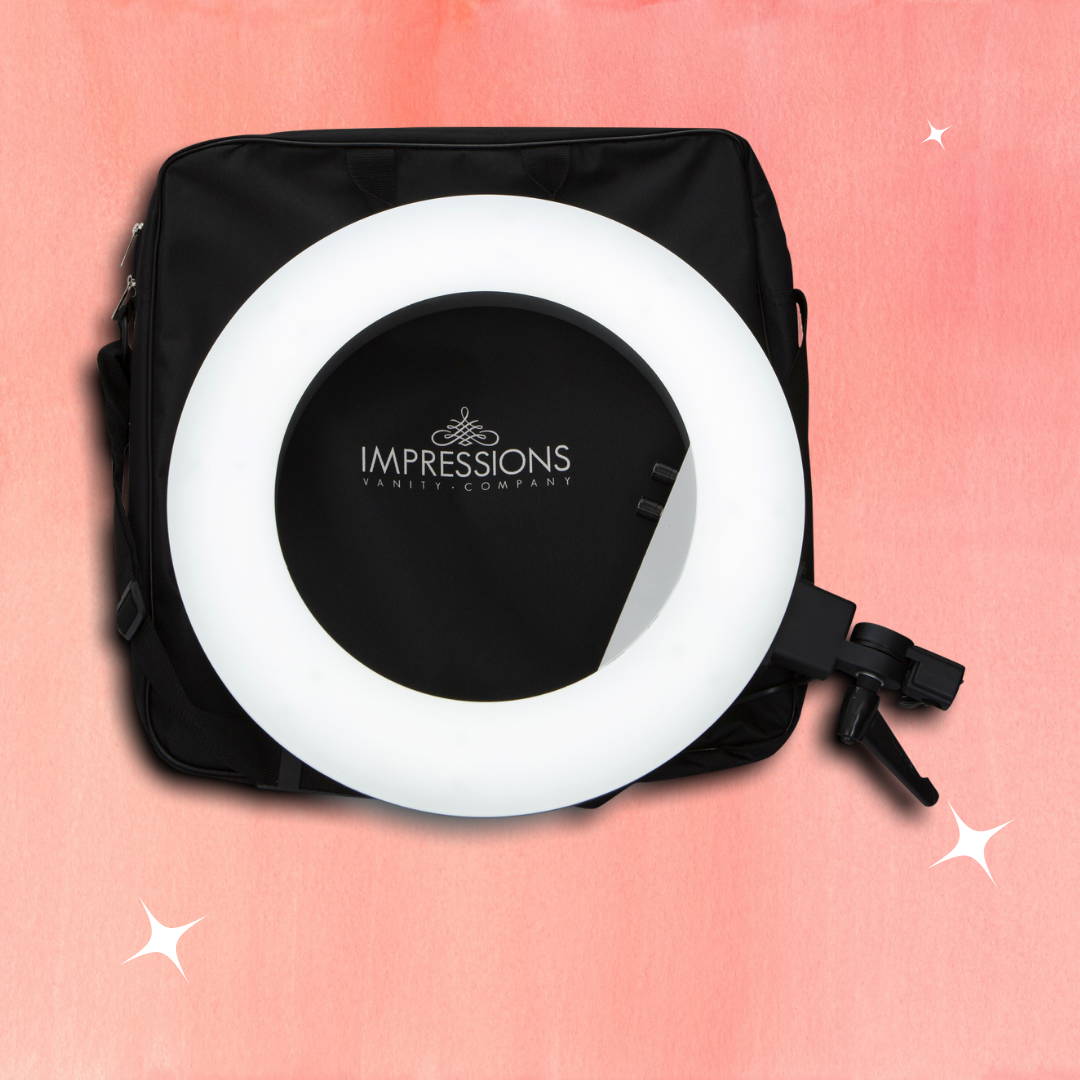 at-home

photoshoot
Like Madonna says, "strike a pose", vogue all day long in your bedroom, living room, or your kitchen!
A quality ring light will set the stage.
Worried about lighting? The 18-inch Duotone Ring Light is what will make your at home studio come together.
How, you may ask?
With its cool to warm lighting and a convenient
mount for your phone, you'll have all you need and more.
There's nothing stopping you
from slaying in the comfort of your own home!
COZY AND COMFORT living
They say happiness is a state of mind and giving your space a little love can do wonders.
Treat yourself with some Impressions Vanity favorites to add some flare to your stay-at-home space!
---
There are many ways to indulge in what makes you happy;
from pampering your skin to connecting online, even sparking some creative passion.
This guide will remind you to make some good habits or just be kind to yourself with something new.
Treat yourself with Impressions Vanity to add some flare to your stay-at-home routine!
For more details on these Self-Care favorites, and all other vanity essentials, visit us at www.ImpressionsVanity.com.
To stay up-to-date with Impressions Vanity, make sure to stay tuned at The Vanity Blog and follow us @impressionsvanity.
---