---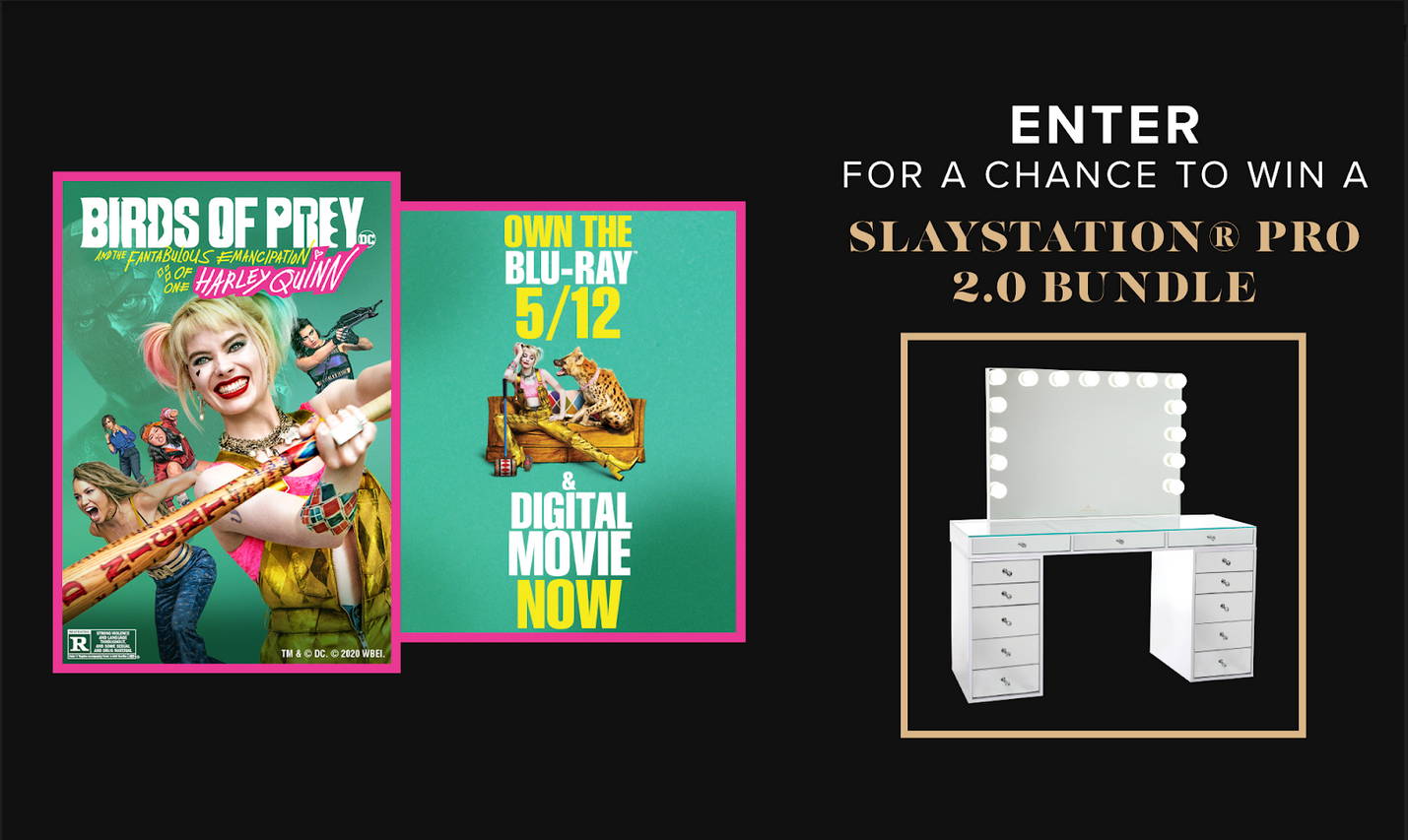 CLICK HERE FOR ACTION-PACKED FUN! ​
http://bit.ly/BirdsofPrey_MovieWB
Learn More About the Giveaway!
Putting large smiles on the customer's faces is what we value more than ever, making this all worthwhile.
Want to know what the giveaway is? Let's dive into it!
10 giveaway winners will be randomly selected. One lucky winner will be randomly selected and walk away with one digital copy of Birds of Prey and Impressions Vanity's most classic bundle; the Slaystation 2.0 tabletop with drawers and our Hollywood Glow Pro mirror - talk about a steal!
How to Enter Into the Giveaway
Entering into this exciting giveaway is easy! All you have to do is enter on our website www.impressionsvanity.com​ and submit your full name and email address.
To find all the rules for the giveaway, you can easily access the rules and guidelines here:
https://impressionsvanity.com/pages/birdsofprey
Applicants must be a U.S. resident to enter. No purchase from Impressions Vanity is necessary to enter into the Impressions Vanity x Birds of Prey. giveaway. The grand-prize winner for the full Slaystation bundle with the digital copy of Birds of Prey will be announced 4/17/20 by email. The 10 additional giveaway winners will be announced by email 4/17/20. The winners announced by email must redeem their digital copy of Birds of Prey by date: 6/31/21.
Make sure to partake in this "too-good to be true" giveaway today!
---