EVENT RECAP: GETTING LIT AT THE DRAGUN BEAUTY POP UP

Impressions Vanity was excited to partake in the first ever Dragun Beauty Pop-Up at The Beverly Center in Los Angeles, California. Founded by Nikita Dragun, Dragun Beauty is a revolutionary cosmetic brand that offers a space of inclusivity with metamorphic products ready to unleash the fantasy from within. Dragun Beauty is fully committed to empowering beauty lovers of all shapes, skin tones and sexualities- highlighting the journey to self-discovery while providing a platform of visibility in the beauty industry.
Impressions Vanity's best selling SlayStation Plus Premium Table and Glow Plus Vanity Mirror made a statement by paying spotlight to the latest Dragun Beauty product launch, the Face Palette. The vanity duo topped the underground ballroom-inspired theme with its exquisite features that embrace a crystalline mirror reflecting timeless Hollywood with a gorgeous glow of light.

Other glam essentials including the Alexa Acrylic Makeup Drawer Organizers and SlayCase Vanity Travel Case showcased the original DragunFire Skin Perfection Potion and Dragunheart Transformation Powders throughout the nine-day event for "Dragun Divas" to purchase and play.
Here's exclusive photos from the Dragun Beauty Pop Up: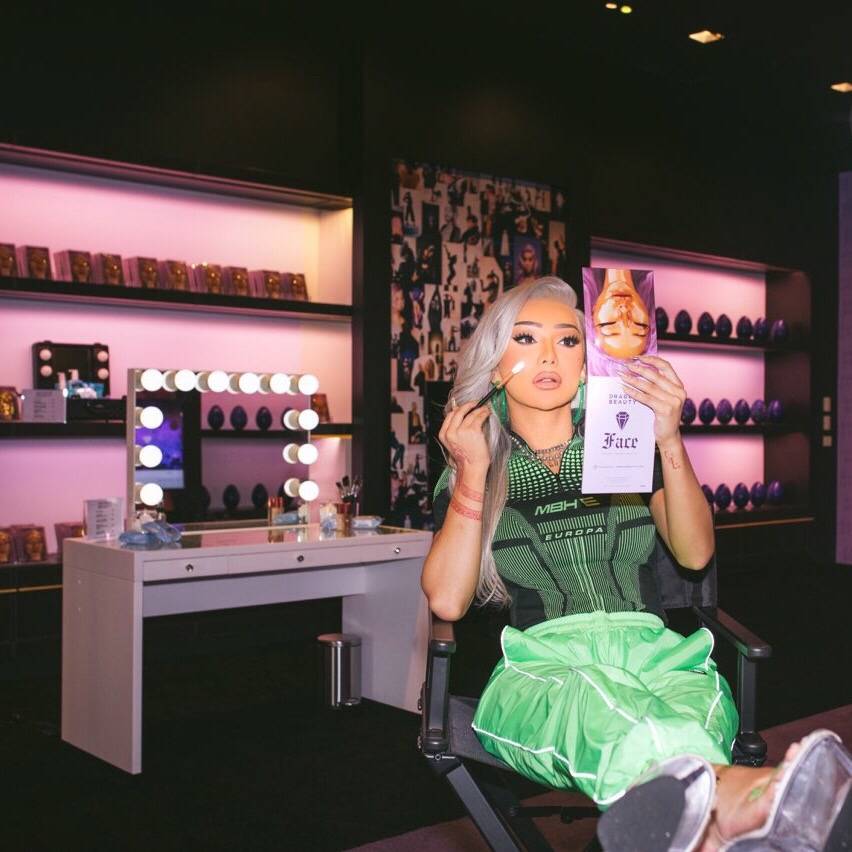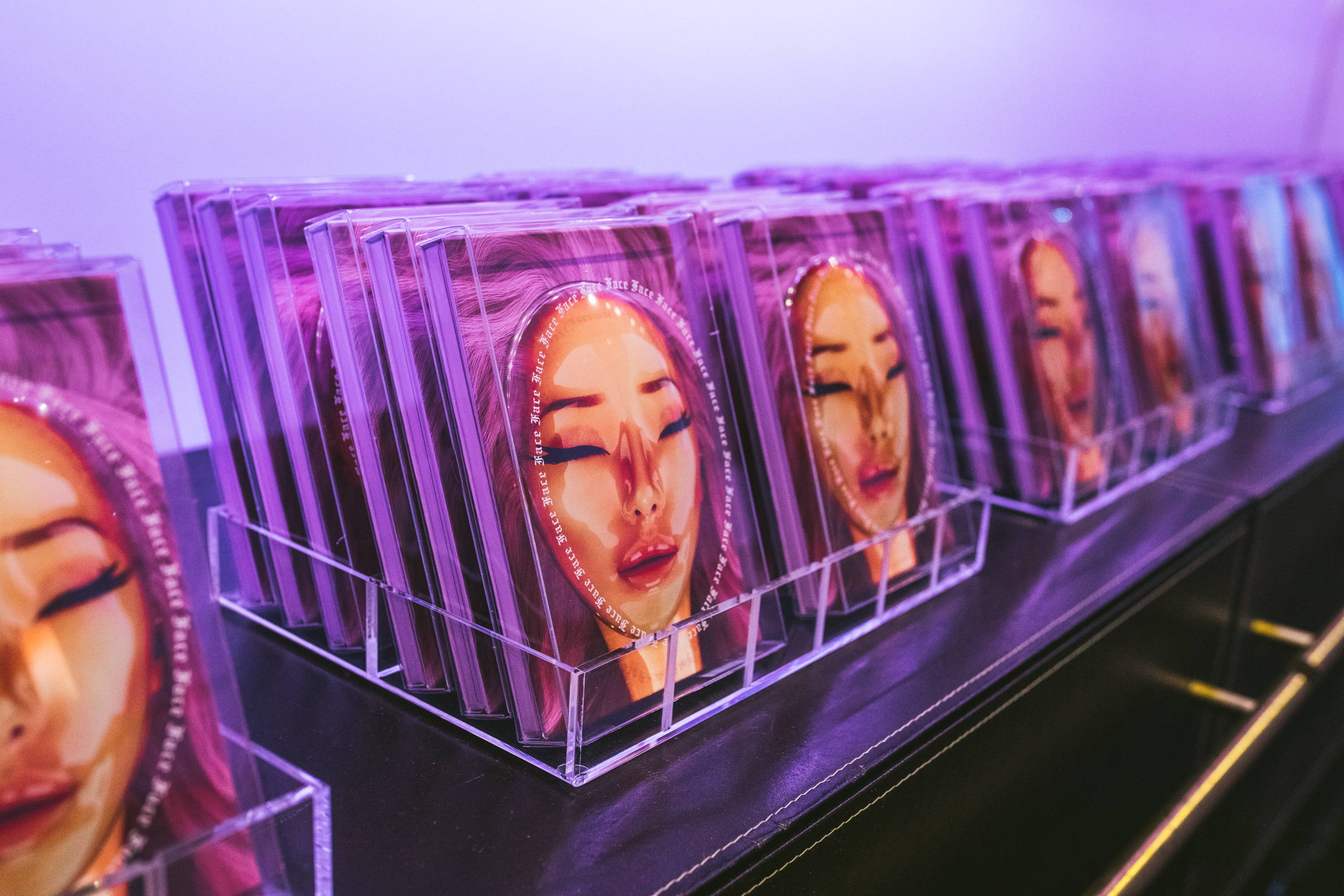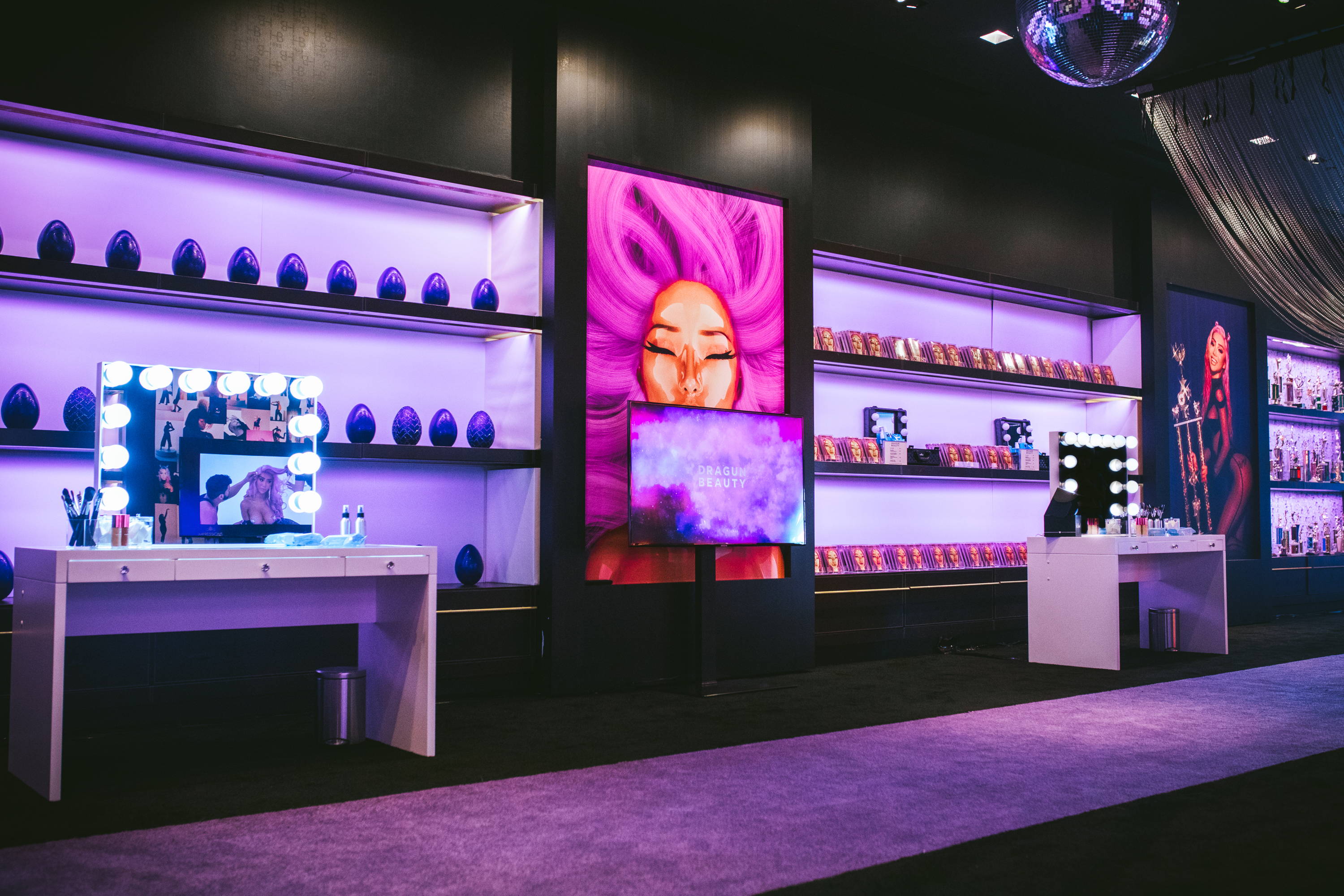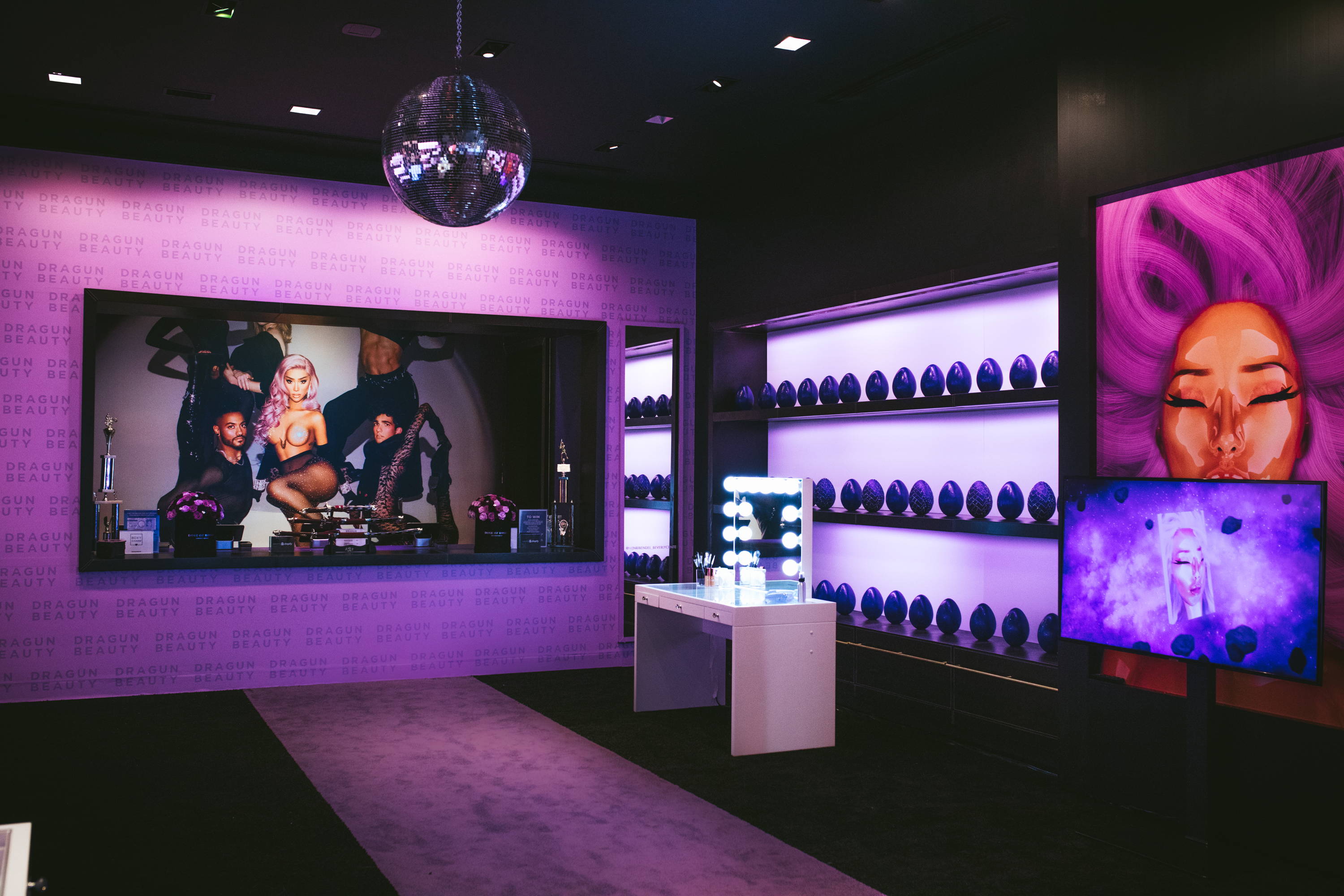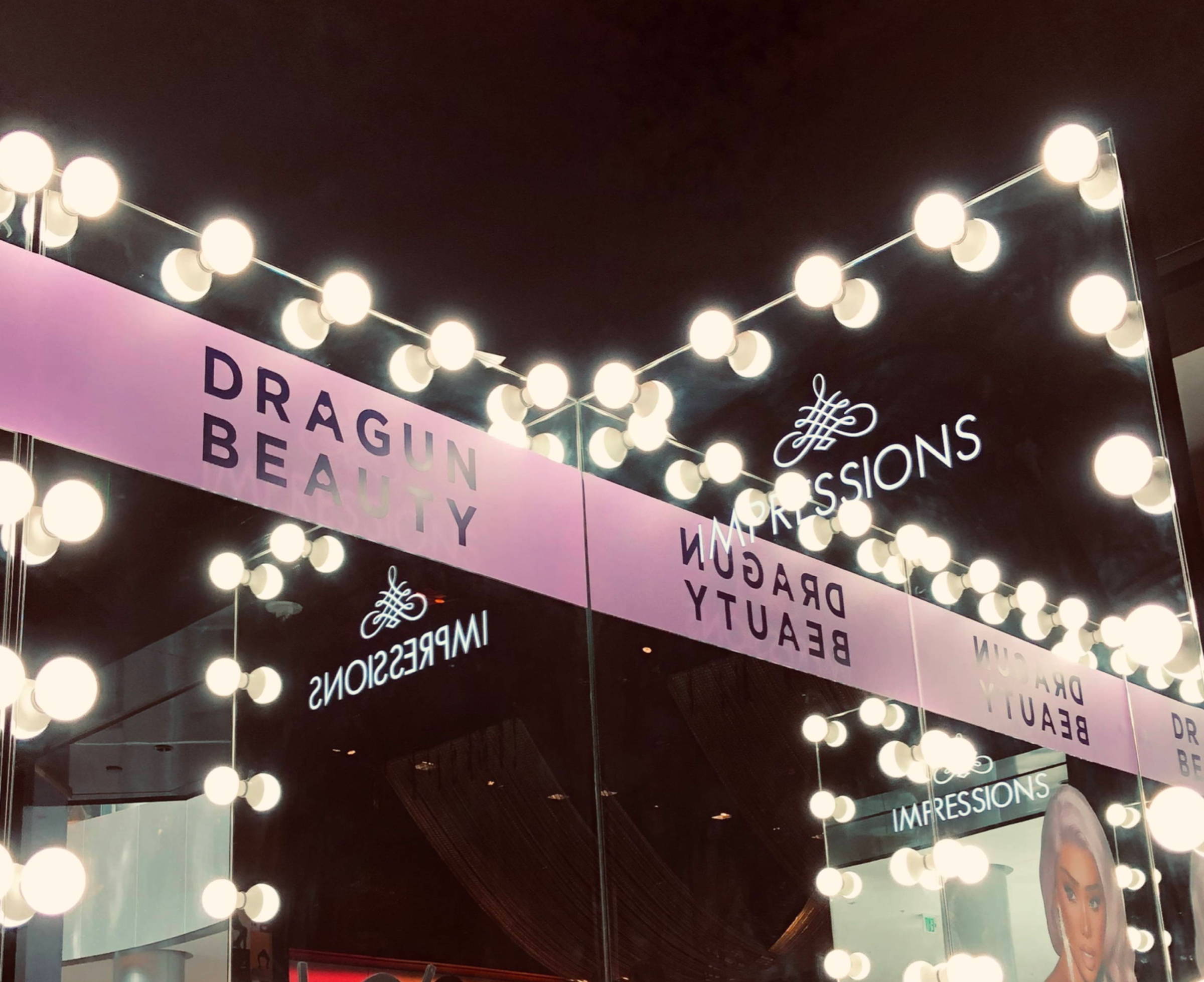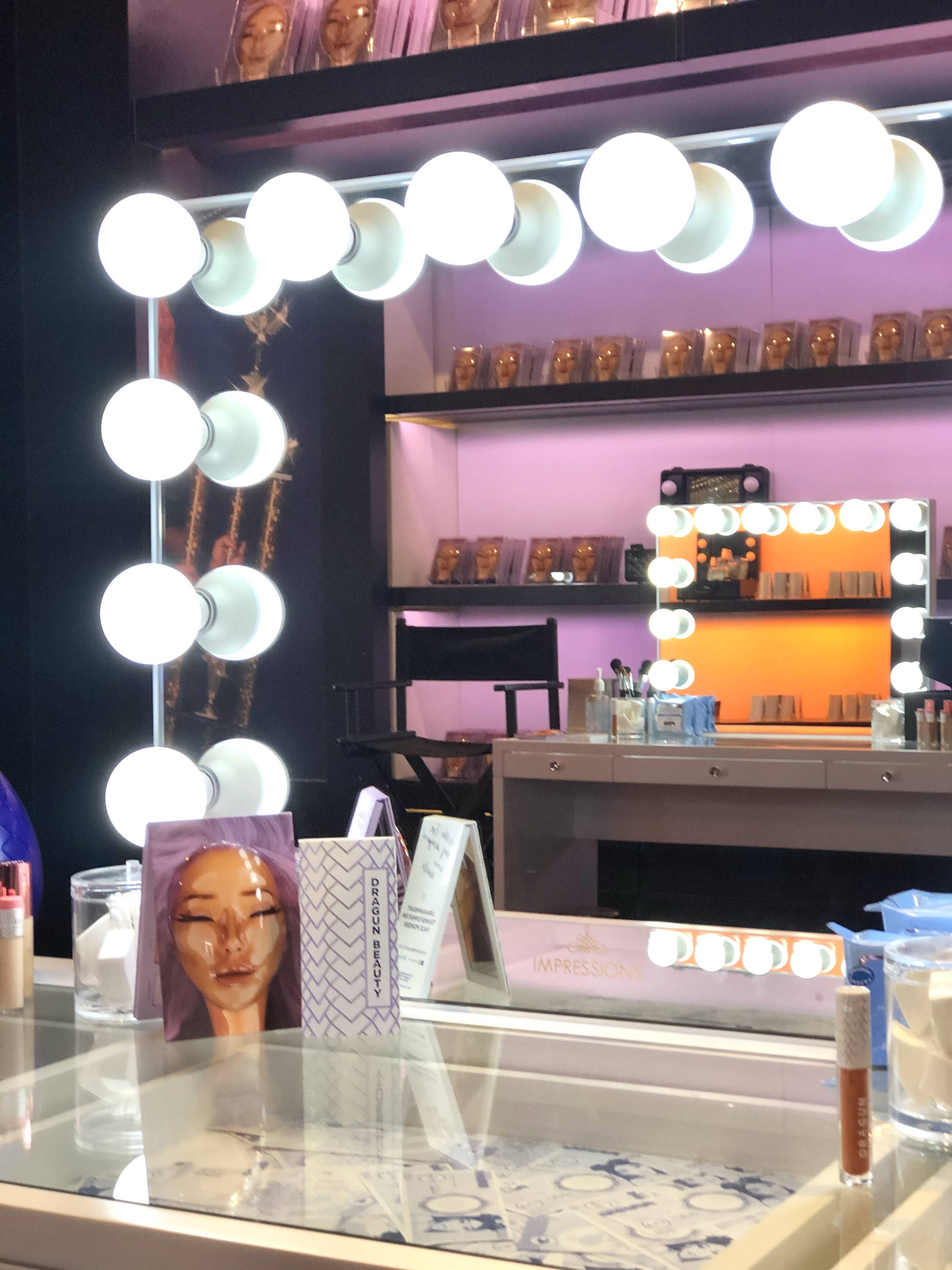 The Impressions Vanity team would like to thank Nikita Dragun, Dragun Beauty team and everyone involved in creating this incredible pop-up shop. We're so honored to have worked with your amazing brand and look forward to what comes ahead.
For more details on the stunning SlayStation® collection and other mirrors, tables, and vanity essentials, visit the Impressions Vanity website.
 To stay up-to-date on this and other future events, make sure to follow The Vanity Blog and @impressionsvanity.