---
IMPRESSIONS VANITY'S TOP
ESSENTIALS FOR SCHOOL

---
Slay the semester and start your school year off in style! Whether you're gearing up for freshman year or moving into a brand-new dorm room, preparing to head back to school can be stressful. These functional essentials will keep your morning routine on track and get you seated at your desk just in time for the bell.
---
We've rounded up our top essentials for organizing and maximizing your space this upcoming school year. Make the back-to-school transition effortless with these A+ beauty must-have.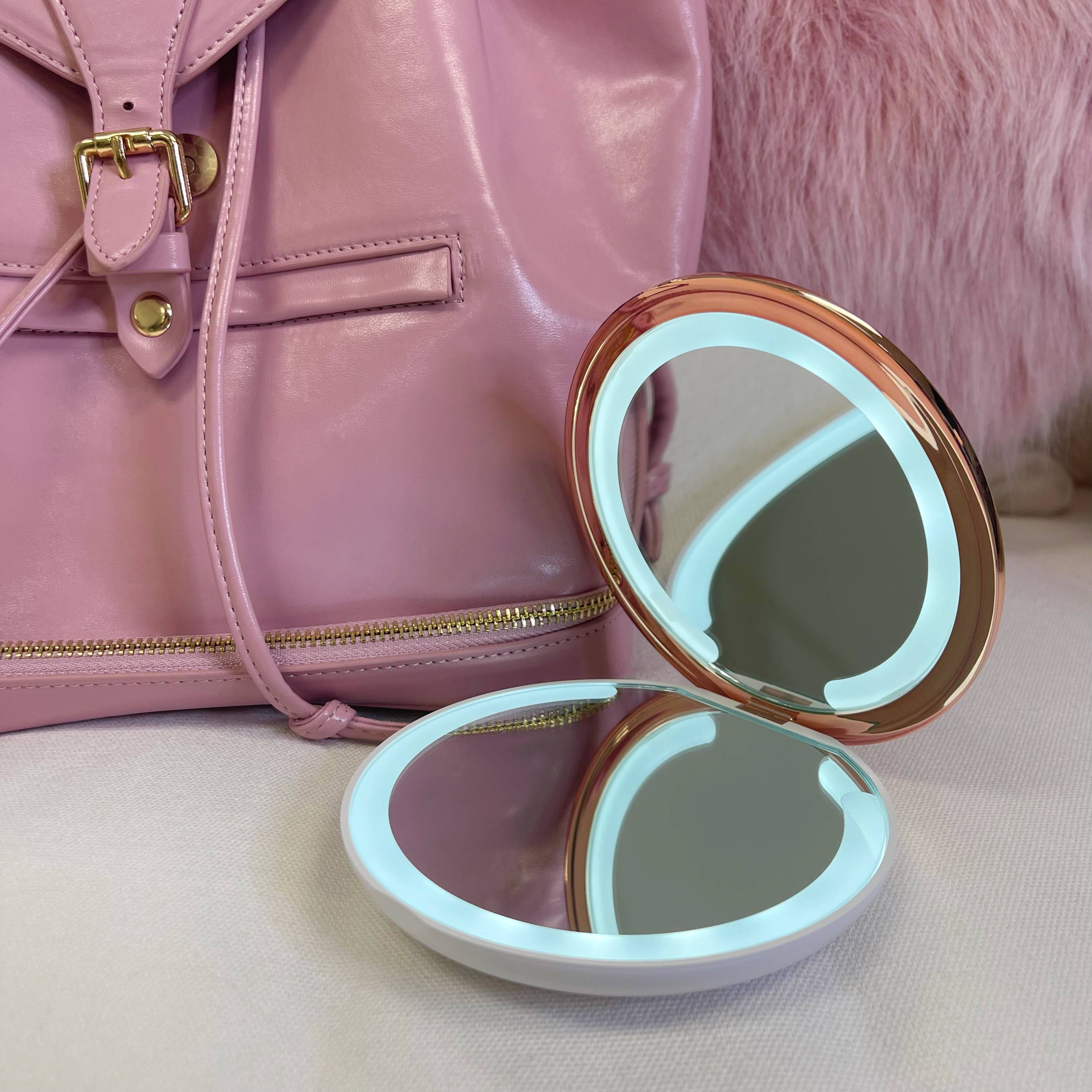 COMMUTING TO CLASS
The Coco LED Compact Mirror is all you need and more for your on-the-go touch ups to class, perfect for applying a quick swipe of lip gloss during homeroom. Can be easily stored in a backpack or purse, rechargeable for cordless use and features dimmable LED lighting with 7x magnification for close-ups.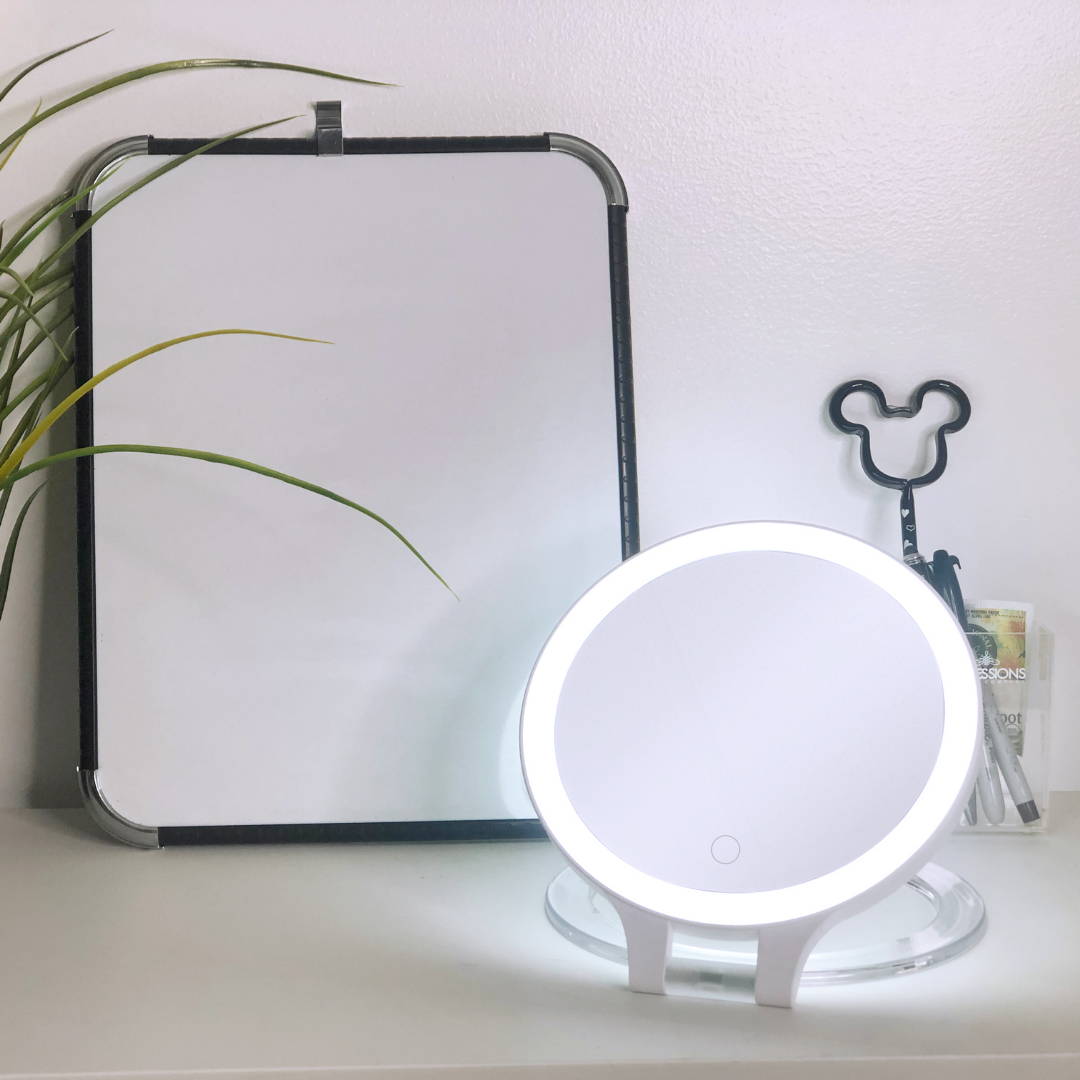 LOCKER GOALS
The Pop Up LED Makeup Mirror is a multi-purpose mirror which is great for your dorm room or locker. This mirror makes every beauty session feel like a true MOMENT. With two-sided folding mirrors, you can instantly freshen up your look in-between class. Easily prop it up or hang it in your locker.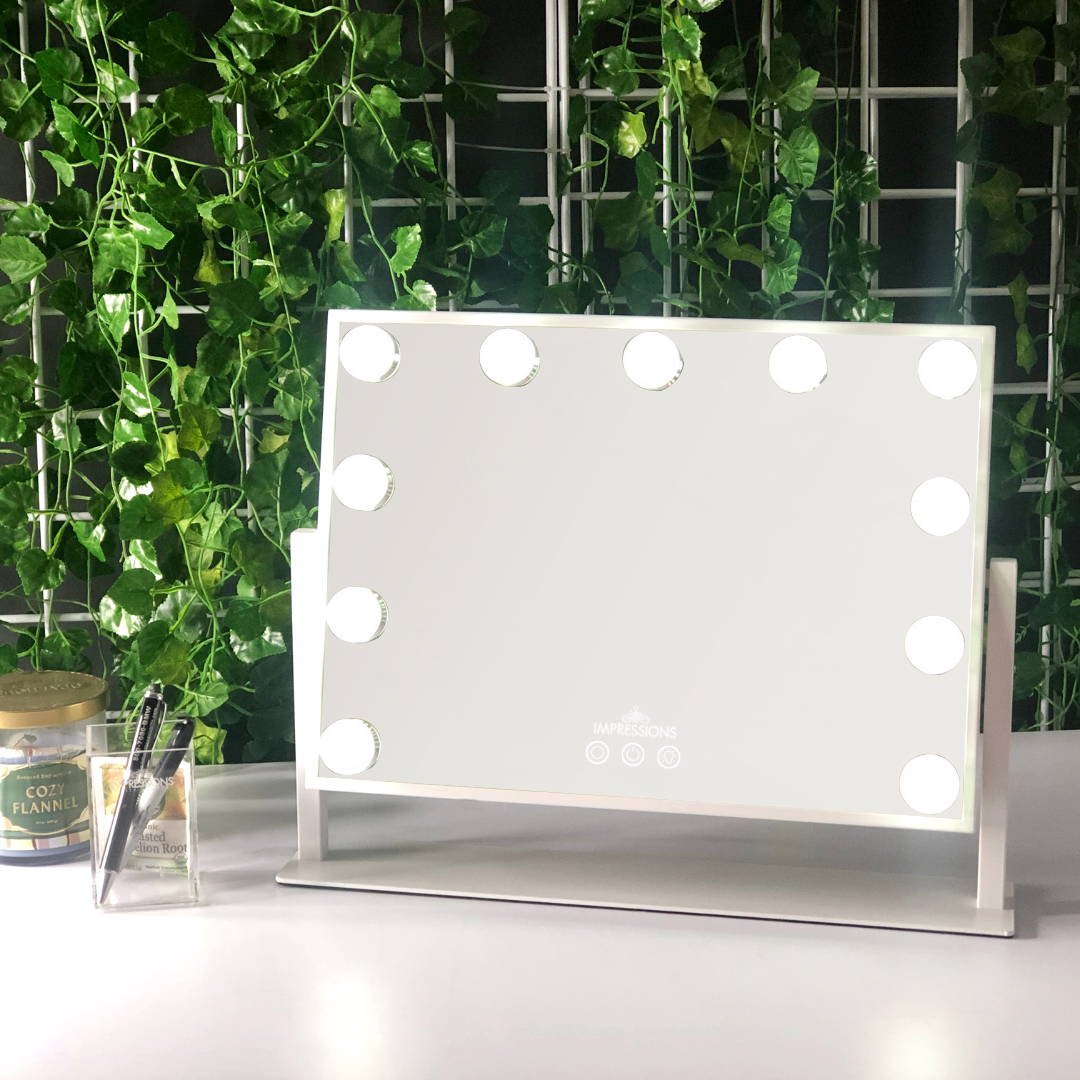 FOR THE ART MAJOR
Channel your inner Artiste with the Hollywood Tri-Tone Artiste XL Makeup Mirror. Immerse yourself with its surrounding LED lights for even lighting. Bring your creativity to light by simply tapping the Light Color button to switch between cool white, natural and warm light tones. With a premium Iron quality frame, it's truly a work of art!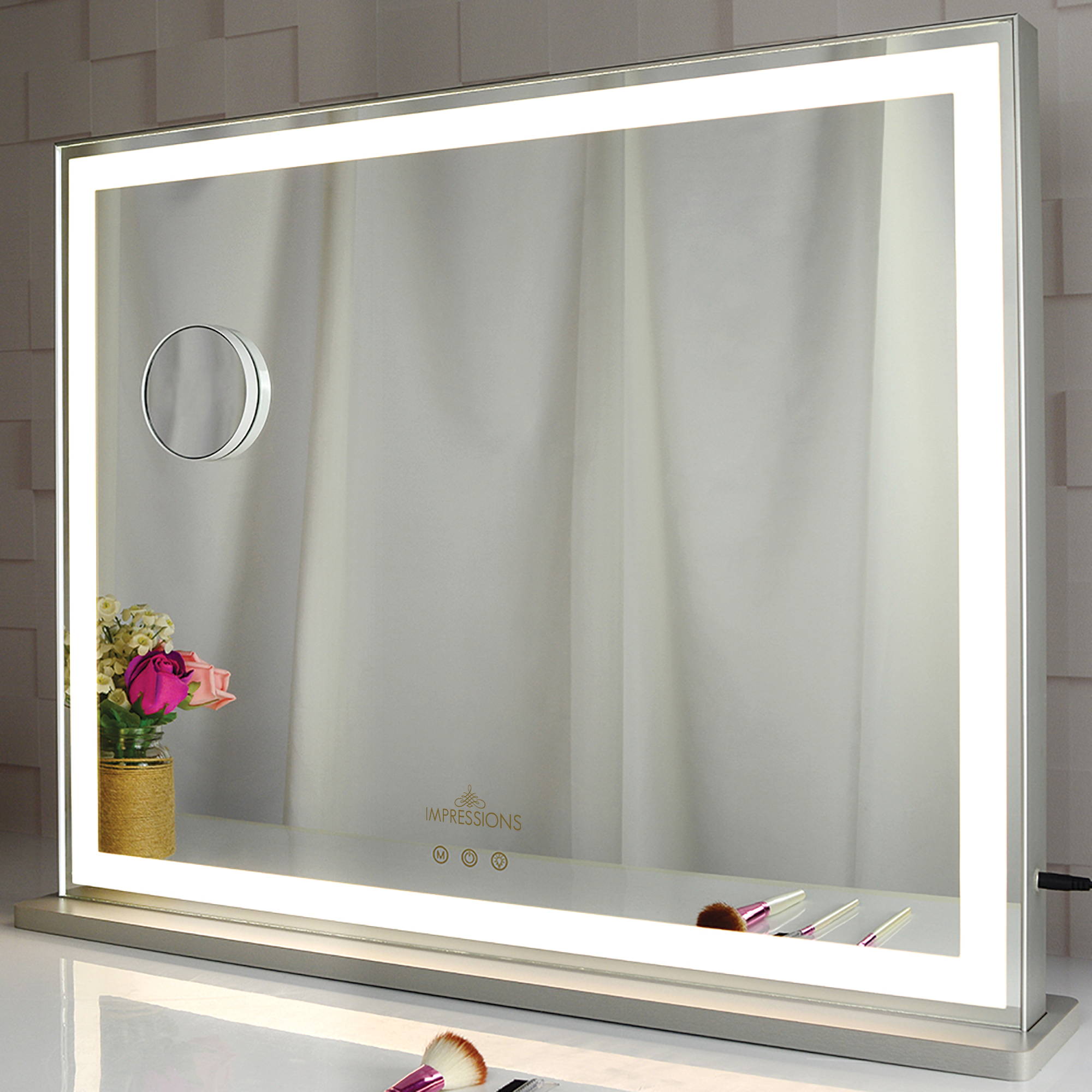 ELEVATE YOUR DORM ROOM
Create your dream space with the oh so chic Classique! With LED strip lighting combined with a 10X magnifying mirror attachment, the Classique Tri-Tone LED Makeup Mirror is perfect for all your beauty needs. Featuring a sleek iron frame and dimmable brightness this mirror adds a touch of luxury to any space.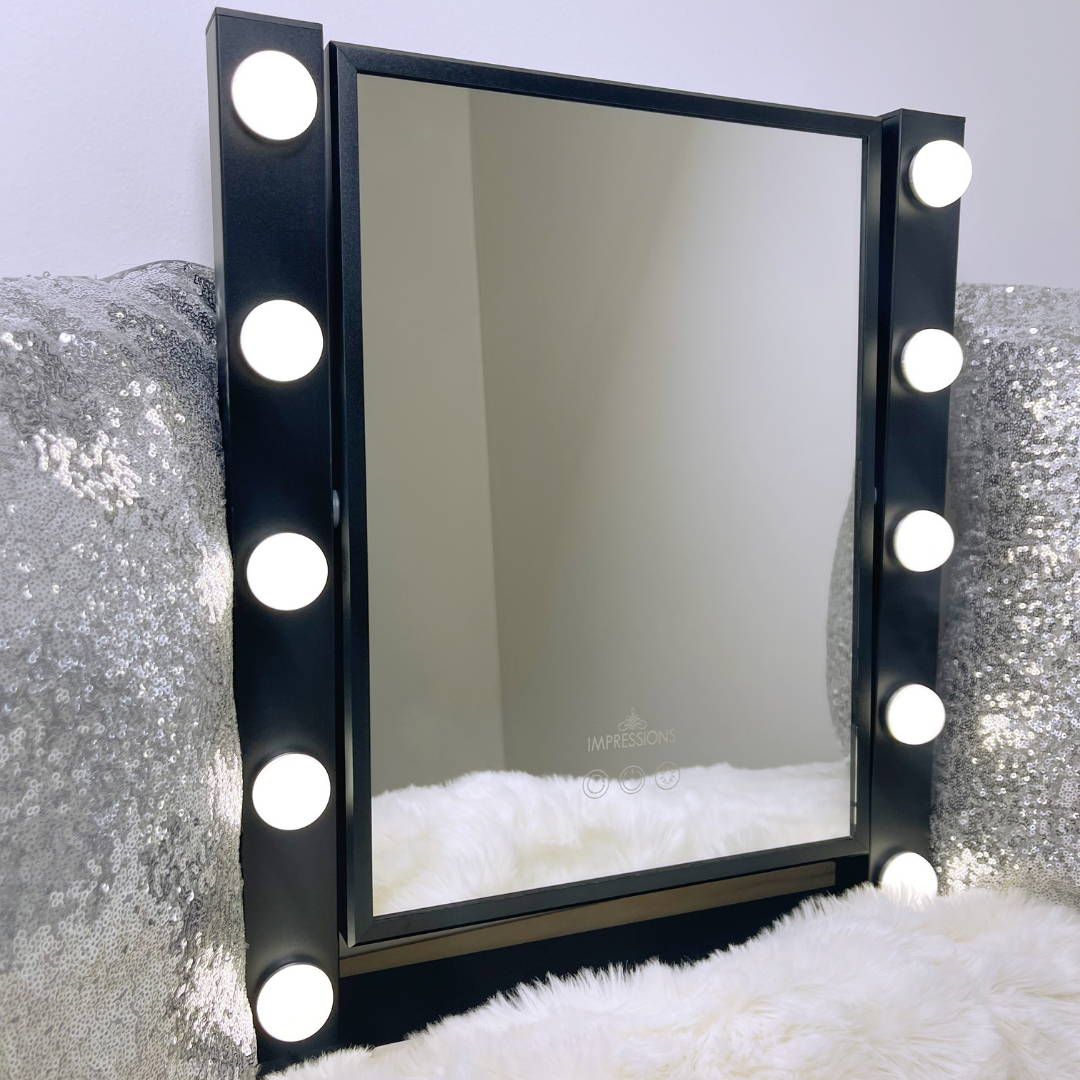 UPGRADE YOUR MORNING ROUTINE
Glam is in session! The Cinématique Tri-Tone LED Makeup Mirror features a timeless style and long-lasting LED lighting, simply tap to adjust the brightness to your desired level between natural, warm, or cool. Power your accessories, with its USB port and you'll be ready to take on the day.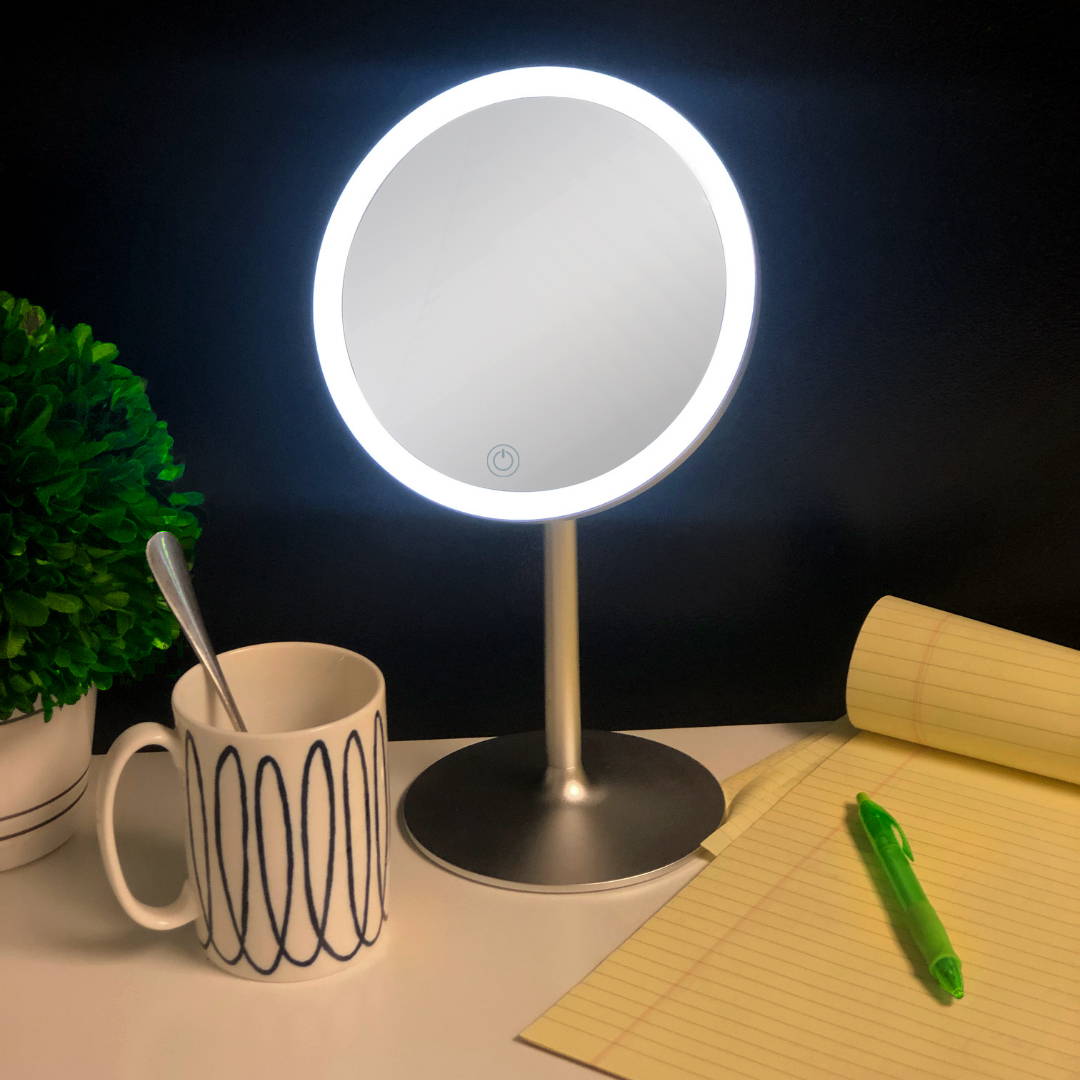 MAXIMIZE YOUR SPACE
A clutter-free space equals a clutter-free mind. The portable Luxe 7X Magnification Tri-Tone LED Makeup Mirror is ideal for applying eyeliner or mascara. It is the ultimate, luxury dream come true for all close-up needs. This quality piece features a user-friendly soft touch sensor switch, three light color temperatures to match your personal preference, USB charging cable and a 360 degree tilt and swivel to reach all your desired angles.
---
For more details on our top Slayselections for back to school and all other vanity essentials, visit us at www.ImpressionsVanity.com
To stay up-to-date with Impressions Vanity, make sure to stay tuned at The Vanity Blog and follow us @impressionsvanity.
---