---
---
We were thrilled to partner with internet sensation Nikita Dragun, popularly known as 'Mother of Draguns'. We sat down with the YouTuber Star, makeup artist and model and founder of Dragun Beauty. Be sure to check out her original docuseries on Snapchat, Nikita Unfiltered.
Known for her unique makeup looks, she has accumulated over 9.2 million followers on Instagram and 3.65 million subscribers on YouTube, with her mission being to empower beauty fans of all backgrounds and promote everyone's authentic self.
CHECK OUT OUR EXCLUSIVE INTERVIEW WITH NIKITA DRAGUN

---
Q: Why did you choose the SlayStation as your dream vanity?
A: "I chose the SlayStation because one the name is slay and I feel that everytime I'm at this station I always need to get prepared to slay the world. I also love it because it can store all of my makeup and it has a really beautiful display box at the top so I put all my collabs or my friends makeup or things I'm really excited about at the top so I can see them. And then inside I feel that the drawers are really really deep and the lighting is perfect and I always say if I look good at the SlayStation then I'm gonna look good with paparazzi flash or iphone flash or whatever. I feel that the lighting is so key with glam stations and with this one in particular I feel that the lighting is perfect!"
Q: What was your most epic beauty look?
A: "My most epic beauty look probably was my first Coachella. I wore this giant lime green outfit with feathers and it was chaps and it said dragun on the back and nikita in the front. I felt that it was so representative of who I wanted to be and who I wanted to become and I think I just stepped into my own at that moment. It's my favorite look I've ever done but also was the craziest because it was so heavy like the hat, I wore it the entire time."
Q: What are some Hollywood beauty secrets and tricks that you feel everyone should know about?
A: "I feel that a Hollywood beauty secret would be, I always like to glow or like to make it look like light is hitting me, so I stare in my vanity and I always look at myself and make sure everything and all the lighting is balanced on my face. I like to use my own, you know, Dragun beauty my transformation face powder because I feel like it balances the light on your face and it always makes it look like you're being hit by a spotlight even if you don't have one. I also feel like I love using a clear sunscreen, a clear UV sunscreen like the Neutrogena one just to make your skin look so dewy and fresh."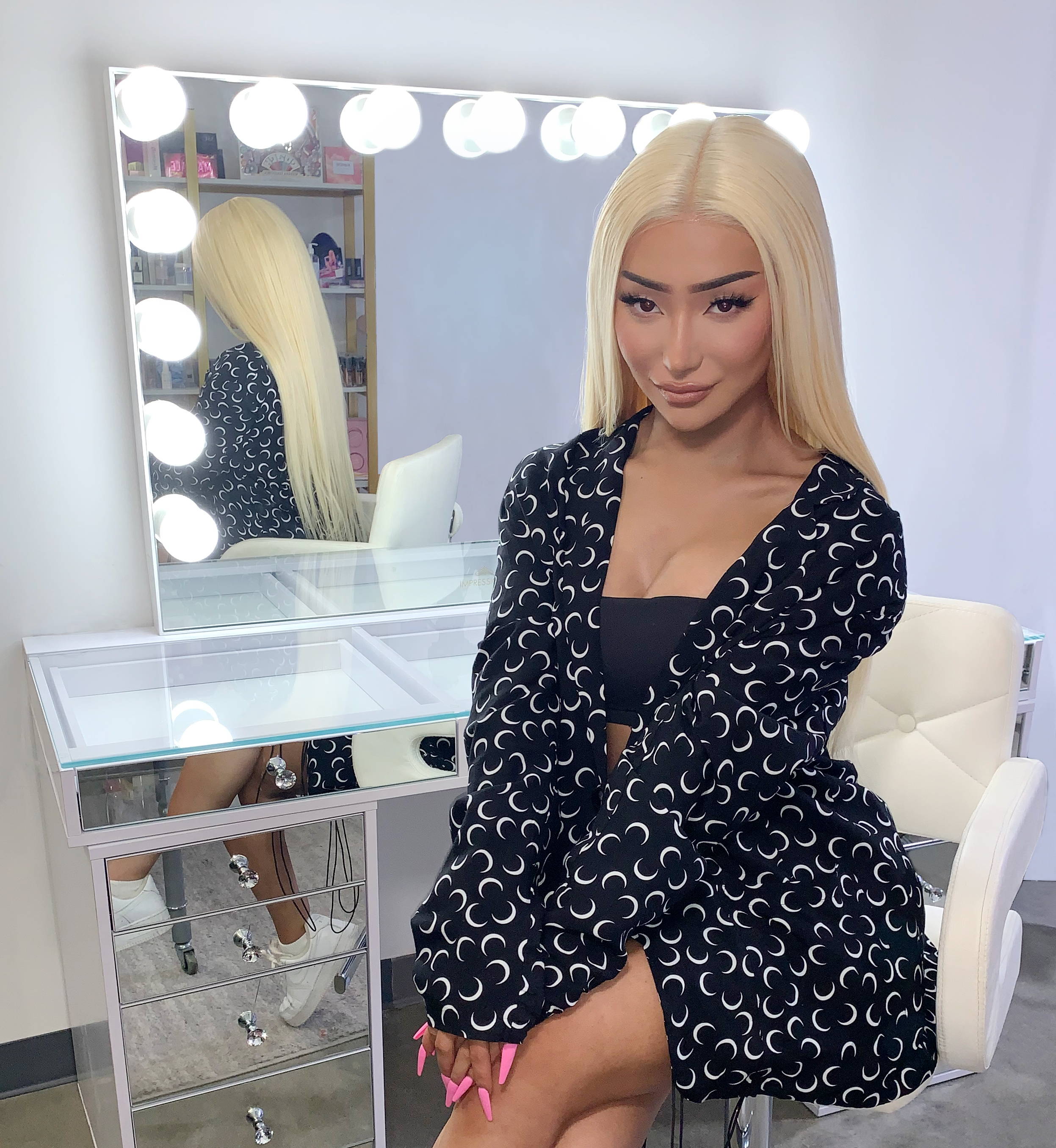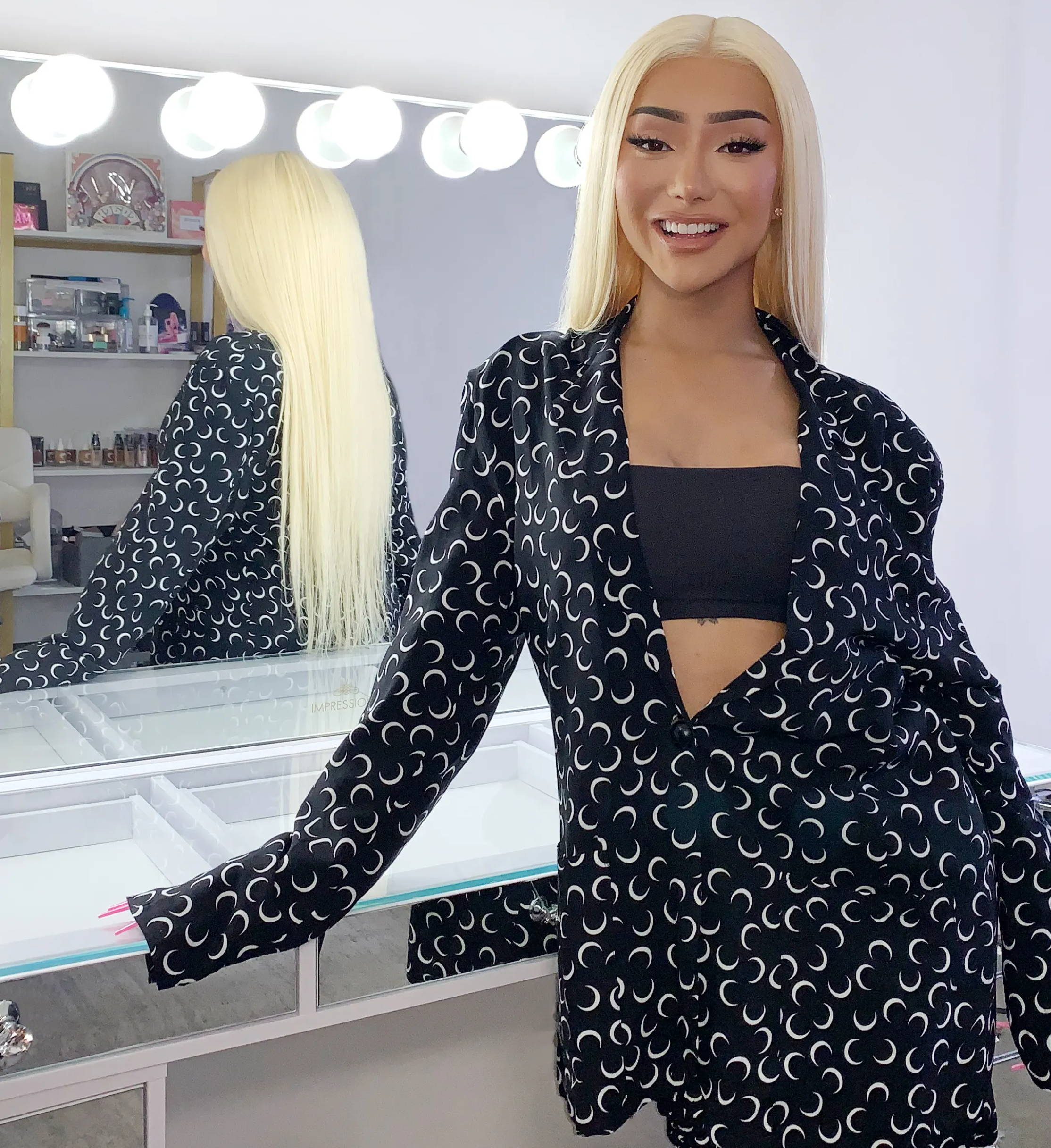 Q: What advice would you give to Draguns who are beginning to explore their beauty?
A: "My biggest advice to draguns in their beauty journey is definitely get yourself a great slaystation, you know, 'hello'. But also I would say just believe in yourself. It's easy for everyone to say have self confidence and don't let everyone's opinions matter but you really have to look at yourself in the mirror and be comfortable with who you are, flaws and all and own it. I feel that's what really makes someone beautiful."
Q: What are some upcoming projects you have coming up that we should be on the lookout for?
A: "An upcoming project would be my Netflix show that I'm about to be on. I cannot wait for it to come. I believe it's coming… actually I don't know if I can say, I don't know if I can legally say but it's coming very soon and I'm excited. Nikita's on Netflix."
---
We would like to thank Nikita, Dragun Beauty and the Slash Management team for collaborating on this project. Make sure to check out Nikita's newest additions to her Dragun Beauty collection available at www.dragunbeauty.com.
For more details on the stunning SlayStation Pro 2.0 Vanity, Hollywood Glow Pro Vanity Mirror and other mirrors, tables, and vanity essentials, visit www.impressionsvanity.com. To stay up-to-date with Impressions Vanity, make sure to stay tuned at The Vanity Blog and follow us @impressionsvanity.
---